I've been copywriting for clients for over 7 years now. Naturally, I've scoured the internet to find free tools for copywriters.
I've tried a lot of copywriting tools. Some are free. Some aren't. But you're looking for free copywriting tools. So, everything on this list will not have a price tag attached to it.
So, put that credit card away. You won't be needing it today.
Want to level up your copywriting game? Let's break down my top 5 free tools for copywriters.
1. Google Drive
First up: Google Drive.
Google Drive is an excellent resource for copywriters, and it's one you're likely already using. In fact, I'd bet my cat's hat (she has a witch's hat, I swear) that Google Drive sits firmly toward the top of your "free tools for copywriters" list.
Some copywriters choose to use Microsoft Word. The main reason I'd recommend Google Drive (and Google Docs) over Microsoft Word is because it cuts out the back-and-forth with email attachments.
You only need to share the Google Drive folder with your client, and they'll be able to open it in their internet browser without the need to download it. Plus, feedback is far easier to give on Google Drive. The client only needs to highlight the section they're providing feedback for and click "comment". Then, type their feedback, which will be instantly visible to you.
Google Drive pros
It's free
Easy to provide feedback
Large amount of storage
No need to press "save" (it does it automatically)
You can use Google Sheets (like Microsoft Excel), Google Docs (like Microsoft Word), and Google Sheets (like Powerpoint)
Google Drive cons
Lack of customisation
If you want to use a watermark, you need to place them on each individual document
Limited to Google fonts (but there are a whole lot to choose from)
Unless you're organised, it's easy for documents to get lost. I'd recommend using folders and sub-folders.
2. EMV Headline Analyser
As copywriters, we could bang on about the importance of headlines for days. The rest of our copy is redundant if we can't capture attention immediately with our headline. It won't get read— end of story.
So, how do you know whether your headline is good? How do you know if it'll work?
We all know that good headlines provoke emotion. Our job, as copywriters, is to create an emotional pull with a handful of words to make hearts flutter and eyeballs stick to the page.
That's where EMV Headline Analyzer comes into its own.
Simply pop in your headline and hit "Submit For Analysis".
You'll then get an EMV score as a percentage with some additional insight into how effective your headline is.
Let's take a look at it in action:
1. Load up the Emotional Marketing Value Headline Analyser
2. Type your headline into the box and click "Submit For Analysis"
3. You'll receive an overall score as a percentage
4. … and further details about your score
Your headline will be sorted into one (or a combination) of 3 emotional types based on the words you use.
🧠 Intellectual
Intellectual headings are "especially effective when offering products and services that require reasoning or careful evaluation."
💜 Empathetic
Empathetic headlines are "heartfelt words that resonate with empathetic impact. They often bring out profound and strong positive emotional reactions."
♾️ Spiritual
Spiritual headings use "words which have the strongest potential for influence and often appeal to people at a very deep emotional level."
EMV headline analyser pros
Analyses headlines for emotional pull
Clear, concrete scores
Provides the average scores, too, so you can see where you sit amongst other users
Can be used for your own copy and content as well as client work
EMV headline analyser cons
No explanation as to why you've received the score you were given
No hints or tips for improving the score
Focuses on emotion only and doesn't factor in heading length, punctuation, readability, or engagement
3. Notion
Everything I do, I do on Notion. All my writing that I create for clients sits on Notion. Their project management? Notion. My own content? Notion.
There is nothing I create that doesn't sit inside Notion.
And I can't recommend it highly enough.
Notion is a workspace platform that has the creative leeway to become anything you want it to be. Use it to plan, draft, write, create, collaborate, and grow: all in the most organised, simplistic way known to womankind.
I used Notion to build my client portal, and it's an asset I'm beyond proud of. I also used it to create my content calendar, store websites, and as a project management platform.
The platform works on a "drag and drop" basis, where you can move text and images by dragging them to create a column. You can also embed essentially anything with no coding. All you need is an URL, and you can then embed the page directly into your workspace. You have the choice to bookmark the URL, too, which works for larger pages that take up more physical space.
Is Notion only for writers?
Notion is a fantastic tool for copywriters. But it's also extremely effective for your personal life, too. I won't talk too much about it, as this post is about the best free tools for copywriters. But, I will say that you can use Notion to create a meal planner, budget tracker, calendar, address book, and just about anything else. I even use Notion to create, organise, and add to my swipe file.
I have a workspace on Notion purely dedicated to my cat's TikTok page.
You don't have to be a copywriter to make use of Notion. Steph Honey, brand strategist and founder of Dear Charlie, introduced the workspace to me. She, like me, uses it for everything. I'd go as far as to say that Notion would benefit any business owner out there.
Notion is everything I didn't know I needed as a copywriter. Seriously.
They explain their platform beautifully in their YouTube video:
Give Notion a shot by clicking here.
You can download Notion or use it via your Internet browser. Whatever suits you.
Notion pros
Easy to get organised
Simple to use
No limitations in terms of what you need to create. Whatever you need to write, you can create it inside Notion
Easy to format writing to mirror a wireframe. The drag and drop tool is far simpler than using Google Docs
Feedback is given in a way that is user-friendly and straightforward (the same style as Google Drive)
Embed just about anything without coding
Multiple layouts and hundreds of templates are available to help you save time or inspire you to get started
Notion cons
Extremely limited in terms of fonts (only 3 available) and colours
Word count is available for the entire document, but you can't highlight specific bits to see how many words or characters there are
Some new users find it overwhelming. That's why I have created an Introduction video and placed it inside the client portal to walk them through it
4. Copywritely
Copywritely was – as the name suggests – created for copywriters. In theory, the full version of Copywritely isn't free. BUT you do get a free spin at it, and for some, that's all they need for the moment.
You're entitled to 5 free pages of up to 2500 words each. After that, you can upgrade to a paid plan starting at $18 per month or $15 per month if you pay annually.
The "Check Content" tool allows you to either copy and paste your copywriting from your workspace (be that Microsoft Word, Google Docs, or Notion) or simply copy and paste an existing URL to analyse the written content on the page.
When it begins analysing the content (or copy), it focuses on SEO. It assesses your content based on its:
🧡 Uniqueness
🧡 Keyword stuffing
🧡 Redundant phrases
🧡 Readability
🧡 Keyword check
🧡 Grammar
But what do each of these categories mean? How can you use Copywritely's tools to better your copywriting for both search engines and humans?
Uniqueness
The uniqueness checks that your content is 100% original. It uses the internet and databases to confirm there's no plagiarism going on.
Keyword stuffing
A quick lesson in SEO basics. Keyword stuffing is when you overuse use a keyword in your content. When you use a keyword too many times, it rings alarm bells for Google, and they punish you by pushing you further down in the SERPs (search engine results page).
Copywritely gives you a table of your keywords which demonstrates the number of times you've used it and the keyword density. (The density is the percentage of how many times your keyword shows up in your content). It gives you a clear "Good" if all is well. If not, you'll be able to go back into your content and make adjustments before publishing.
This is also fantastic for keyword research. By popping in a website's URL, you're able to see the keywords they have used and ranked for.
In the Keyword stuffing tool, you're also given a "What to fix?" section. It explains the areas that may be harming readability with clear reasons why.
Finally, it also outlines your stop words with their count and density. Copywritely state that stop words "can slow down search results and cause text redundancy".
Redundant phrases
The redundant phrases section on Copywritely's tool is all about deleting words that don't bring value. It gives you a list of redundant phrases or words you've used alongside how many times you've used them. Then, it tells you what you need to fix and why.
Readability
Perhaps my favourite feature of Copywritely: the readability section. As copywriters, we know how important it is to write something that's simple. No jargon, no complex language, and no lengthly sentences without purpose.
But we can get swept into the current every now and again. The readability section pushes you out of the dangerzone.
There are a few free tools for copywriters that assess readability, but I found that Copywritely does it best.
It assesses your Gunning Fox Index result. That tells you a score based on your sentence lengths and word difficulty. On a sliding scale from "Academic" to "Wide Audience", it also gives you a set number of points and an education level. The lower the level, the faster (and easier) your content is to read. The majority of people respond well to a reading level of 6-8.
Remember, though, this will depend on the audience you're writing for.
Copywritely also provides your Flesch Index score. This tells you if your writing is tricky to understand. The results are given on a sliding scale, a number of points out of 100, and a statement (Easy to read, for example).
It then gives you a list of what to fix with reasons why.
Keyword check
SEO is a big deal now. While you don't necessarily need to be an SEO expert to be a successful copywriter, you do need to use keywords effectively.
Copywritely makes it easy to assess your use of keywords in your content. It checks based on a keyword parameter, showing you your most used keywords. Plus, you can type a list of your keywords into the checker, and it'll check the results for you. It tells you whether you have written exact matches to the keyword and the density.
Grammar
Finally, the grammar section. It does what it says on the tin. Copywritely checks your grammar the same way Grammarly would. It assesses:
✅ Punctuation errors
✅ Dialects
✅ Potential typos
✅ Miscellaneous
✅ Commonly confused words
✅ Style
You're also entitled to the keyword research tool on Copywritely. Pop in a keyword or phase, and you're met with basic information like:
✔️ Keywords
✔️ Text length
✔️ SEO title length (max 65 symbols)
✔️ H1 title length
✔️ Description length
✔️ Keyword density
Plus, it then gives you recommended words for your title, description, H1, and words that you must include in the body of your content. It even gives you a list of the top-performing articles based on your keyword, allowing for quicker, more effective keyword research.
While there are a few cons to Copywritely, the impact of the pros far outweigh them. Which is why Copywritely is firmly on my list of my favourite free tools for copywriters.
Copywritely pros
Makes editing and proofreading your copywriting easy
Helps to optimise your content for Google and other search engines
Promotes organic growth
Copywritely cons
Doesn't pick up on or acknowledge slang terms
Copywriters can break the grammar rules if we're doing so with purpose, but Copywritely doesn't factor this in
After the trial, it isn't free. But the monthly price tag is affordable
Doesn't include an analysis of backlinks and overall website domain authority like some SEO tools do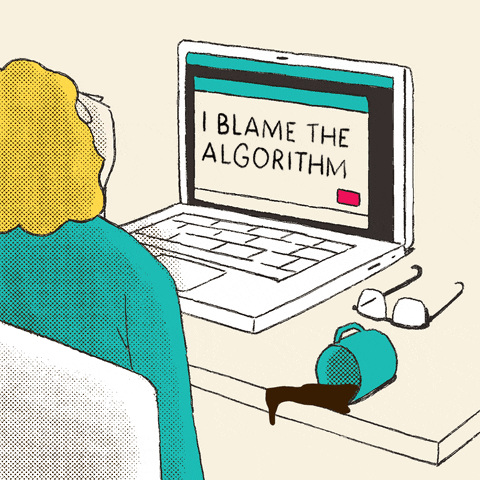 5. Words to Use
Words-to-use.com is a fantastic free tool for copywriters. Or – any writer for that matter.
Sure, you could fire up a thesaurus. But sometimes it's just not good enough. A thesaurus suggests words based on meaning. Words-to-use, however, divides their suggestions into different sections of speech.
This tool was created by Amy Morse after being nagged by her copywriter friends, so it's truly made by a copywriter for a copywriter.
Say, for example, you were looking to describe a colour. Words to Use would present adjectives, nouns, verbs, and even similes. You can then narrow down based on your colour of choice. Say I chose "Pink Words" – I'd be met with these options:
Words to Use pros
A refreshing alternative to a thesaurus
Divided into sections of speech, which is far more useful for copywriters (we need to write the way we speak, after all)
Can filter words based on word class (adjectives, nouns, etc)
Words to Use cons
Not as simple to find specific results as a traditional thesaurus
Used as a word cloud rather than to find synonyms (though, not particularly a con – more an insight)
Free tools for copywriters make your life easier
Some copywriters shy away from technology and help from external sources. I say "poppycock". Because the 5 free tools I've mentioned on this list support and nurture my writing on a regular basis.
What about you? Have I missed out any tools that would rank on your "free tools for copywriters" list?
I'll be adding to this list every month. If you have a few fave free copywriting tools, let me know in the comments and I'll link to your website.
Related