Being an online business owner – whether that's a Copywriter (like me!), a Graphic Designer, a Virtual Assistant, a Social Media Manager, or anything in between – requires a solid understanding of our working environment. Unlike brick-and-mortar businesses, our "office" is the Internet. And, with such a vast working space, we need to use tools for online business owners to navigate, automate, and streamline our process.
Just so ya know, there are some affiliate links in this post. Not all are affiliate links, but I just wanted to be totally transparent.
That said, I'm only recommending these 7 tools for online business owners because I use them myself. And I'd never recommend anything I didn't 100% believe in.
So, with that in mind, here are my top 7 tools for online business owners, their prices, and links to their pages.
Do online business owners need tools?
Before we jump into the list, let's address this question off the bat: do you, as an online business owner, need any of these tools?
The truth is: no.
You don't actively need these tools.
And your business won't break in half if you don't use them.
But the tools for online business owners that I'm recommending will save you time, energy, and/or money. And, not only that, but I use them to improve my business. While they cover different areas and adjust my brand in different ways, I partially have my online business tools to thank for where I am today.
So while you might not need them, I guarantee that at least one of these tools will revolutionise your online business.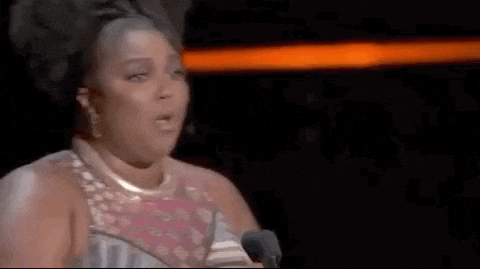 My top 7 tools for online business owners
Now we've got that out the way, let's take a look at my top 7 tools for online business owners.
Under each tool, I've explained what it's used for, ranked it out of 5, and provided a link so you can go and check it out yourself.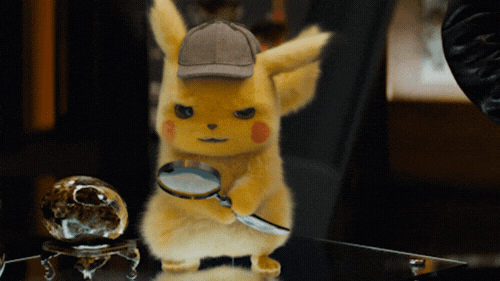 Online business tool 1: Dubsado
DUBSADO: THE NEED-TO-KNOWS
What it is:
CRM system
What it does:
Prepare and send invoices, contracts, and forms.
Track your revenue.
Create client files with various projects.
Build a password-protected client portal.
Book and schedule calls and appointments.
(And more.)
Investment amount:
$40 PCM or $400 per year
WHY I LOVE DUBSADO
We're kicking off our list with a tool I use daily as a copywriter: Dubsado.
And it's obvious why it's claimed the number one spot on my list of tools for online business owners.
If you onboard any type of client as part of your business, then Dubsado will be extraordinarily helpful for you. You can set up client portals, and use Dubsado to also send them contracts, invoices, and forms (like a copywriting brief or a feedback questionnaire.)
Not only does it act as a database for all your projects (past and present), but you can capture leads directly through it, meaning you have a comprehensive view of how someone progresses through your process.
I use Dubsado as my scheduler, allowing automatic Zoom links to be sent to my leads after they book a call with me. Plus, you can create "canned emails" to send at various phases of your process.
I, for example, have canned emails that cover things like:
You booked a call! Here are the details
Just to let you know: your payment is due tomorrow
Can you sign your contract?
I've set up your client vault! Here's your password
Uh oh – your payment has failed
We're near the end! Please sign off your project
Not to mention, you can set up workflows that save you bucket loads of time.
And you get your first 3 clients for free with Dubsado.
Take it for a spin:
If you click on that button to sign up for Dubsado, you'll get 20% off your first month or year after your trial ends. Happy days!
Online business tool 2: Metricool
METRICOOL: THE NEED-TO-KNOWS
What it is:
Social media scheduler
What it does:
Schedule social media content for Instagram, TikTok, Facebook, Twitter, LinkedIn, and more.
Provides in-depth analytics that is easy to track and understand.
Allows you to add social competitors and compare their analytics.
Hashtag suggestion tool.
Schedule reels with your assigned cover photo (for manual scheduling only).
Integrate your website and see your article's impact with clear, easy-to-follow analytics.
Investment amount:
£13.24 PCM or £105.88 per year
WHY I LOVE METRICOOL
I will rave about Metricool forever. And I firmly believe it's one of the best tools for online business owners.
Everyone knows that social media plays a key role in our brand's visibility. That's why we spend so long creating content for social media that provides value and encapsulates who our brand actually is.
BEFORE I FOUND METRICOOL
Before I found a scheduling tool, I was 110% burnt out. I knew I had to post on social media every day because that's what everyone tells you to do. But I couldn't work out how it was possible while maintaining your sanity.
Scheduling posts has changed everything for me. Before I found Metricool, I used Sked Social. And while I loved Sked Social, when Instagram Reels took over, I felt I had no use for it anymore.
I have tried almost every scheduler out there. I've tried Loomly, Plannoly, Later, Sprout Social – everything.
In a Clubhouse room, online business owners were talking about the scheduling tools they used, and a woman who owned a health and wellness business mentioned Metricool.
It sparked my interest, so I gave it a shot. And I'm so glad I did.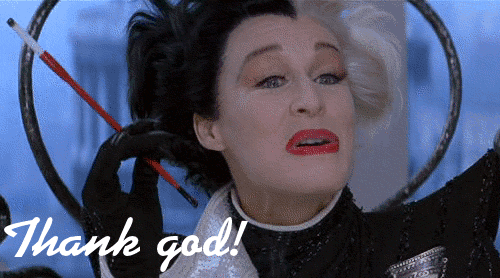 THE BEAUTY OF METRICOOL
Metricool allows you to schedule social media content across almost every social media channel there is. So, if Instagram isn't your game and you put your social media marketing efforts into Facebook or TikTok instead, you're able to schedule these posts, too.
If you have a set pattern in terms of design on your Instagram, Metricool has a neat little feature where you can view the post you're scheduling on your grid to make sure it aligns with your design.
Plus, if hashtag research drives you mad (and really, who actually enjoys hashtag research?) then the hashtag feature is a great bonus.
But Metricool is more than a scheduler. It also provides in-depth analytics for all of your social channels and your blog. Just like Google Analytics, you can see how many people are looking at your site live, how many people have ever seen your articles, and where in the world they're from.
Metricool shouldn't be used instead of Google Analytics. But, rather, as well as.
For such a small monthly investment, Metricool is honestly worth its weight in gold.
And that's why it belongs – firmly – on my list of the best tools for online business owners.
Give it a go:
Online business tool 3: Canva
CANVA: THE NEED-TO-KNOWS
What it is:
Designing and creation tool
What it does:
Design social media posts, stickers, stories, infographics, documents, flyers, business cards, presentations, and more.
Create mockups.
Use pro-version for photos and elements.
Thousands of templates to work from.
Quick access to your brand's fonts, colour palettes, and logos.
Background remover
Magic Resize
Content Planner (Pro only.)
Investment amount:
Free version available or Pro version for £10.99 PCM or £99.99 per year.
WHY I LOVE CANVA
If you've been running a business for more than one day, it's likely you already know about Canva.
Canva makes it possible to design something beautiful with zero knowledge about design.
(But I do recommend hiring a designer for your super important brand elements like your website. Take a look at Dear Charlie. The founder, Steph Honey, designed the site you're on right now. And she's incredible.)
I'd say that at least the free version of Canva is an absolute necessity for online business owners.
That's why they have over 100 million active users per month.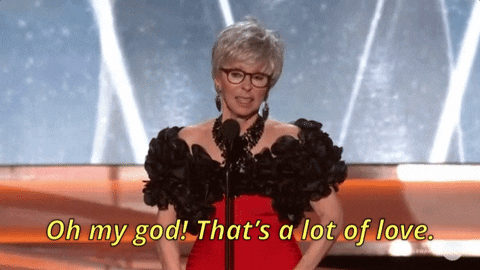 You can use Canva on your desktop, or you can download the app and design something beautiful for your brand from your phone. No matter what you choose, Canva makes it simple to DIY your smaller design jobs.
All of my resources are built on Canva.
So, if you check out my Introduction Pack or my Website Copy Spell Book, you'll see some of the creations you can create with Canva.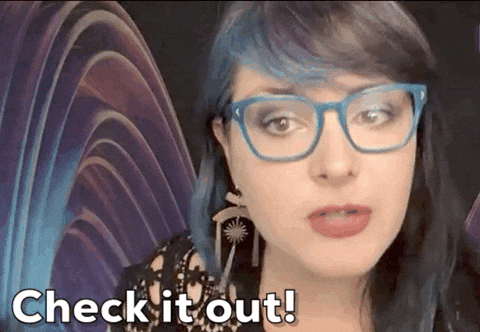 I use the Pro version of Canva because I need the additional features.
But if you're new to this, start with the free version and see how you get on.
It's incredibly easy to use, and it's a firm favourite among the online business owner community.
Sign up for the free version:
Online business tool 4: Notion
NOTION: THE NEED-TO-KNOWS
What it is:
All-in-one workspace tool
What it does:
Create documents, lists, project management boards, client portals, roadmaps, and more.
Easy sharing feature with team members or clients.
Real-time collaboration.
Drag and drop editing.
Hundreds of templates (free and paid) are available.
Investment amount:
Free version available. "Plus" plan at $10 per month or $96 per year. Business plan (with several teams) at $18 per month or $216 per year.
WHY I LOVE NOTION
Notion is a tool for online business owners and writers alike. And it's a tool I use all day, every day.
More than a writing space, Notion allows you to create custom workspaces. I actually use it to build my Client Portals.
GOOGLE DRIVE VS NOTION
Pre-Notion, I used Google Drive to create documents for my clients. That, of course, meant that their copy was crafted on a Google Doc. While there was absolutely nothing wrong with creating copywriting on a Google Doc, I felt limited in terms of what I could do. And I found that Google folders got messy – no matter how many times you went in and "cleaned up."
I also didn't enjoy having to bounce between Google Docs and Google Sheets when creating my content calendar. I couldn't add attachments to a Google Sheet, either, so I had video and image files saved all over the place and saved as a code that was almost impossible to find.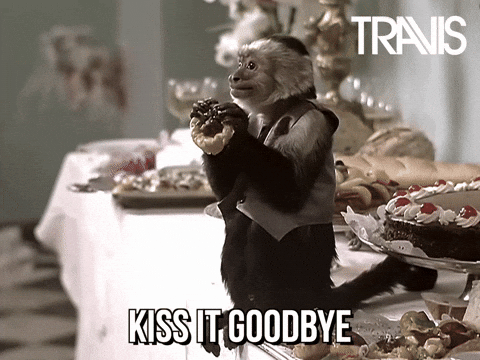 After I found Notion, I realised that none of that needed to happen.
And while Google Drive is a fantastic tool for new copywriters to avoid having to learn how to use another piece of software (new copywriters have to learn enough already!), I believe that – as you become more established and want to offer a wider range of elements in your services – Google Drive becomes too limited.
THE BEAUTY OF NOTION
Notion allows you to create custom workspaces that you can share with members of your team or your clients. So, for example, each of my clients has their own Client Portal inside Notion. They can only access their own portal, but there are pages inside that workspace that're easy to find. Use it as a content calendar, a client portal, or somewhere to create a swipe file. The possibilities are endless!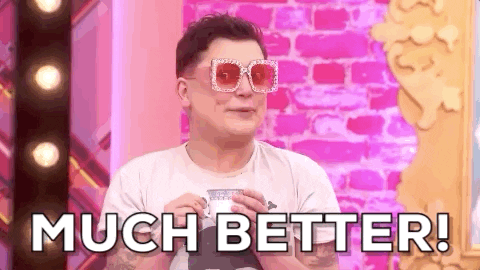 You're also able to upload and embed PDFs, images, and videos directly onto the workspace. So, no clicking on links is necessary.
Notion is a tool for online business owners that can be used for anything.
But, as a copywriter, I use it for:
Building client portals
Creating and maintaining my content calendar
Writing client copy
Managing and tracking payments
Project management and to-do lists
(And wedding planning!)
Use Notion in your Internet browser or download the app for Windows or Mac – either way, it's well worth your time. And seeing as the initial version is free, you've got everything to gain.
I can't recommend Notion enough. Honestly, if you do any sort of writing (which, let's be honest, as a business owner, you have to,) then give Notion a shot.
I guarantee after a day or two, you'll never want to go back to Google Drive again.
Check it out:
Online business tool 5: Stripe
STRIPE: THE NEED-TO-KNOWS
What it is:
Payment processing software
What it does:
Integrates with most invoicing platforms (Dubsado included).
Allows you to get paid for your online business.
Embedded checkout forms.
Global payments in 135+ currencies.
Secure payments for your clients.
Transparent payouts.
Real-time financial reports.
Integrates with QuickBooks and NetSuite.
Provides 24/7 support and customer care.
Allows you to set up recurring subscriptions and invoices.
One-click checkout experience.
Investment amount:
1.4% + 20P for UK cards (+ 1.1% for European Economic Area cards). For international payments, it's 2.9% + 20p (if currency conversion is needed, 2% extra fee applies.) 1% fee for instant payouts with a minimum fee of 40p.
WHY I LOVE STRIPE
You're not a business owner for the sole purpose of earning money.
But you need the money to keep going.
So, Stripe is a great tool for online business owners because it's about accepting and receiving payment.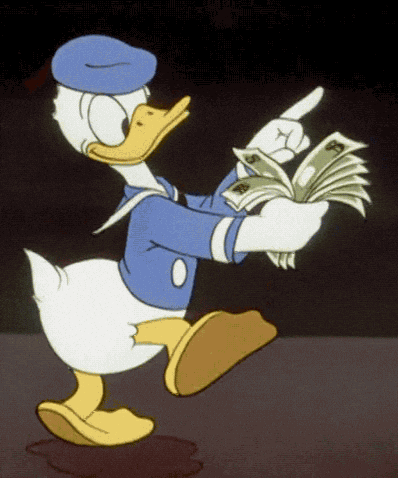 My advice would be to sign up for Stripe and use it as an integration on your chosen CRM system (like Dubsado.)
This is because Stripe can be a little overwhelming to use. And I get how overwhelm can cause sheer panic.
I'm a word-y person (who'd have thought it, right?) and numbers freak me out a little. So, Stripe's site – with all their percentages and decimal points – scares me a little.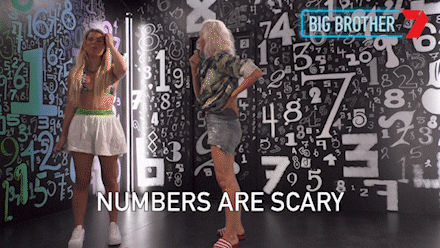 But I much prefer my clients to be able to pay me via their debit card as they would for any other online transaction. I'm not a huge fan of handing over my bank details for a bank transfer.
And with Stripe, I don't have to.
Whether you're charging for your services (as an example, take a look at my copywriting services), an online product (like a course, ebook, or membership), or a physical product, Stripe is a fantastic addition to your business owner toolkit. Especially if you don't like handing out your bank details for a bank transfer.
Sign up for Stripe:
Online business tool 6: Slack
SLACK: THE NEED-TO-KNOWS
What it is:
Instant messaging software
What it does:
Allows you to chat in real time with your clients or colleagues.
Create individual workspaces for each client (and their team).
Create channels inside these workspaces so chats are specifically related to the channel.
Send videos and images.
Download the desktop app or use in a browser.
Integrate with hundreds of other apps and software (including Notion.)
Investment amount:
Free version (I find the free version is more than enough for me). Or, paid version at $7.25 PCM.
WHY I LOVE SLACK
Slack is the business version of WhatsApp.
And I use it for all of my clients.
If like me, you want to keep your personal life and business private and you don't want clients to be able to message you at 3 AM, then Slack is a happy medium.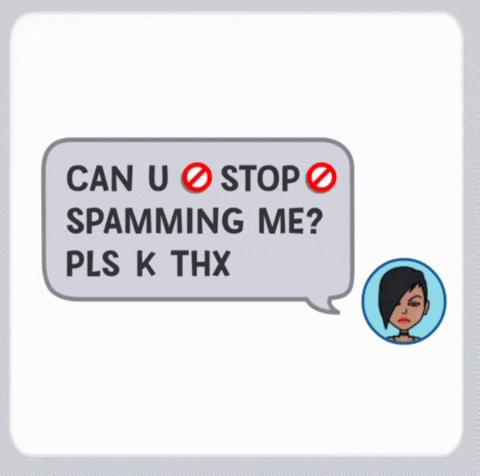 Your clients have the ability to message you instantly rather than typing yet another email.
Plus, there are so many integrations that come with Slack. You can load it up to sync with your Notion account, so updates are posted automatically in the Slack channel. That way, your clients will never be out of the loop and never beg you for an update.
In honesty, I use only the free version of Slack. The pro version has a load more features, but for me, I don't need them and it'd be a waste.
But you do get a trial of the pro version when you create a Slack channel. So, you can play around with their top features.
In short, Slack makes it easy to communicate with your team or your clients without having to write formal emails. You can also easily send files – whether they're images, spreadsheets, videos – pretty much anything.
I love Slack. Sure, it's a fairly simple tool. But it makes client communication that much easier, and my clients love the fact that they can get in touch with me in seconds.
Give it a whirl:
Online business tool 7: MailChimp
MAILCHIMP: THE NEED-TO-KNOWS
What it is:
Email marketing platform
What it does:
Send automated campaigns.
Send newsletters.
Segment your audience.
Set up nurture/welcome sequences.
Assign tags.
Use conditional formatting.
Make use of many templates.
Create landing pages, digital ads, social posts, and postcards.
View in-depth audience insights.
Make use of personalisation tools.
Access pre-built automations to make it easier to set up your sequences.
Send time optimisation (so you know the best time of the day to send your emails for better open rates).
A/B testing.
Access MailChimp in your browser or mobile app.
Investment amount:
There is a free version of MailChimp where you're entitled to up to 2500 monthly emails. But, you have limited access to various features. The free version, for example, doesn't include email scheduling, A/B testing, access to pre-built journeys, dynamic content, and a few other bits and bobs.
So, go check out MailChimp's pricing comparison to choose the right plan for you.
WHY I LOVE MAILCHIMP
I've been using MailChimp for years as my email marketing provider. I've been swayed by other, shiny email marketing platforms.
But I always come back to MailChimp.
If like me, you have a segmented audience (more than 1 type of audience), then the segmentation tool is super handy. That means your segments don't need to receive the same emails as one another.
So, take, for example, Ami Writes. The 1st segment of my audience is female-founded, service-based business owners. However, the 2nd segment of my audience is new (or wanna-be) copywriters.
So, my first segment probably doesn't want to hear about how they can "make it" as a copywriter. They'd think I didn't know them at all.
And, as we know, when it comes to content, the more specific and relatable you can be, the better. You want to show your audience that you understand them and know what makes them tick.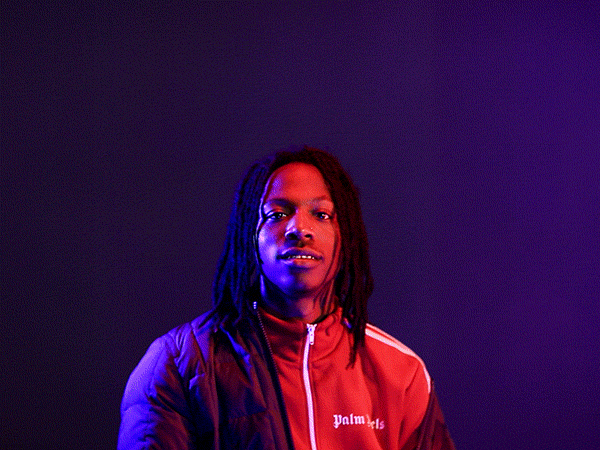 Segmenting your audience is a key way to do this. Plus, it gives you a better idea of the ratio between your segments. This should help you plan your content, too, and allows you to reassess the impact you've made so far.
Not to mention, you can create automated sequences. So, this means you could set up separate nurture sequences for different audience lists or different lead magnets.
Start creating emails:
Tools for online business owners – what I use as a copywriter
I honestly owe the 7 resources on this list of tools for online business owners so much.
From Dubsado's ability to keep on track of my projects and my leads while streamlining my process and saving time, to Notion allowing me to stay focused, keep my portals organised and clear, and help me "wow" my clients every time, and everything in between.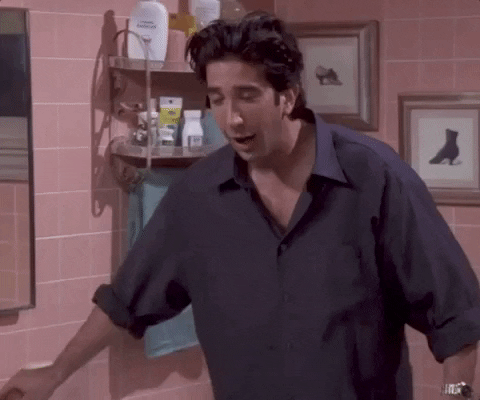 The truth is: you don't actively need these tools. But my goodness, once you start using them, you realise that your life is that much easier.
So, whether you're looking to save time, effort, money, or your sanity – because I'd have lost mine by now if not for these tools – then give them a shot.
Trust me. I wouldn't recommend these tools for online business owners if I, myself, didn't rave about them.
And for your extra time and sanity, you can thank me later. 💜
Related