If running a blog seems like your idea of hell, it's likely that you've got the wrong end of the stick. I'll bet my wand you've already been told that every business needs a blog. But I'm pretty sure you haven't been told the reasons why your business needs a blog.
So, this post will give you your answers. Whether you're a beginner blogger or you're struggling to remember why you started, here are 12 reasons why your business needs a blog.
In too much of a hurry to read the whole article? Use the table of contents as a portkey to get to the section you need.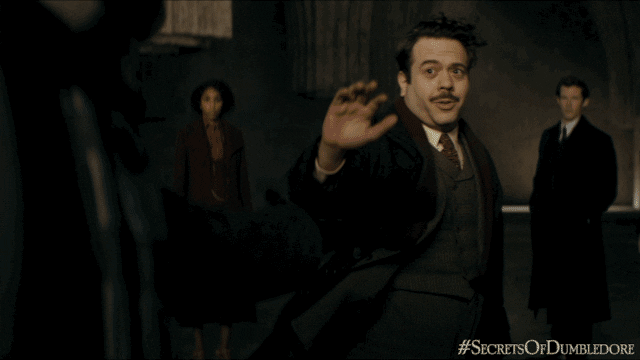 The history of blogging
Before we dive into the 12 reasons why your business needs a blog, let's discover where the blog first came from and how it evolved. And, please allow me to spray some Flash on the utter BS around blogging.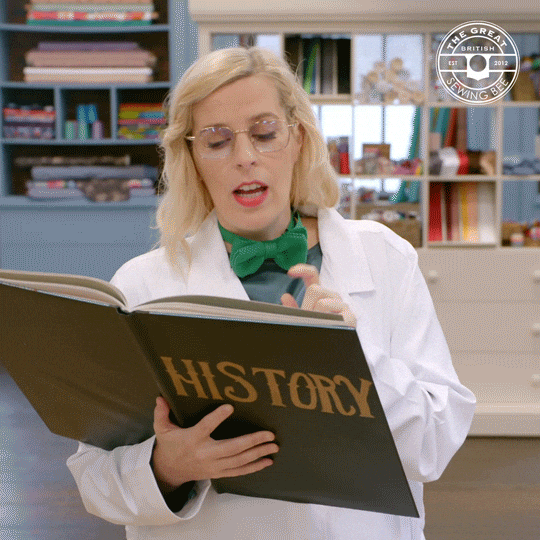 What was the first blog article ever published?
It's been said that the very first blog article was published in 1994 by a guy called Justin Hall. He was a student and wanted to publish his writing. The blog contained a load of short, to-the-point articles which shared a link and provided his opinion about the content.
How the blog evolved
A load of people followed in Justin Hall's footsteps, including Jonathan Dube, who was the first journalist to leverage a blog to share the news. This blog article covered Hurricane Bonnie for The Charlotte Observer.
With the blog confidently on the virtual map, people started to use them to share their personal adventures, difficulties, and solutions. Blogs were synonymous with "online diaries" and "personal pages."
In 1997, the term for what we know today as a "blog" was coined – "weblog."
(Jorn Barger coined that.)
Fast forward a year to 1998, and Open Diary launched. I'd say this was a super early edition of Facebook. Open Diary was the first online tool that allowed people to comment on other users' writing. And it was easy to use. In fact, it's been said that Open Diary was the first tool that allowed accessibility for everyone, rather than just those who were skilled at programming.
Blogging in the late '90s
Jorn Barger's term "weblog" was shortened to "blog" in the late 90's thanks to Peter Merholz.
(Probably for the best. How was it even pronounced? "we-blog?" or "web-log?")
And as the late 90s rolled in, people jumped on the bandwagon and 3 blogging platforms were published:
Blogger (Google bought this in 2003 and it made blogging mainstream.)
Blogging in the early 2000s
The naughties were great. And the reality of monetizing your blog began here. Tools started cropping up to allow people to use their blogs as a form of marketing.
With businesses leveraging blogs to get seen and convert those eyeballs into sales, Technorati – a blog search engine – launched.
In 2003, as we've learned already, Google purchased Blogger and launched AdSense, opening up the opportunity for literally anyone to make money from their blog without much hassle.
And let's not forget: in 2003, WordPress was launched. This is a huge starting point that has shaped the way people blog all over the world for both personal reasons and business.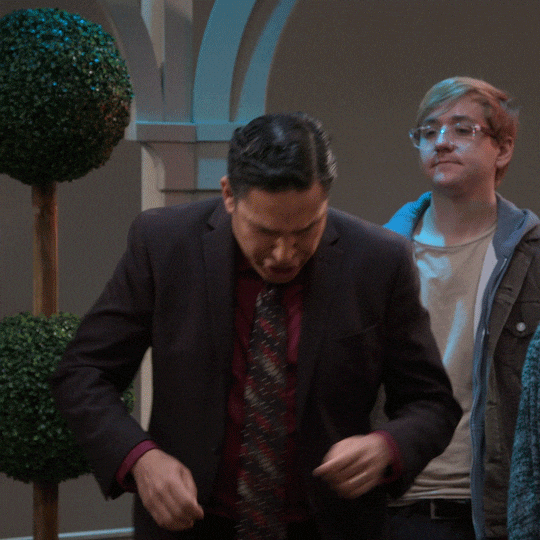 How the evolution of blogging has left business owners confused
You know a few paragraphs ago when I said I wanted to spray some Flash on the BS surrounding blogging?
Now's the time.
I work with business owners every single day. And some of them – more than you'd expect – believe that a blog is about posting personal content. They'd expect a pregnant woman, for example, to run a blog that documents her pregnancy. Or, someone who was traveling the world.
So, they see the idea of a blog as pointless. Because this is a business.
Personal blogs still exist, of course. But brands have the opportunity to use blog articles to sell, promote, build trust, and boost brand awareness. It's firmly a method of marketing.
If we switch it up and think about Instagram for a second.
Instagram was created as a social media platform. It's still a social media platform. And while there are 200 million business accounts on Instagram, the vast majority of Instagram's users are there for their personal account. To share their development, and their stories, interact with their friends and family, and so on.
But you still use Instagram for business.
What's the difference?
(I mean: there are loads. Blogs are exclusively yours for a start, and the content you create is usually far longer and completely customizable.)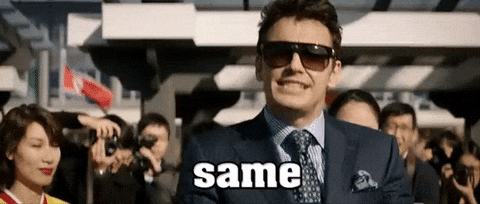 And with that, let's move on to the 12 reasons why your business needs a blog.
12 reasons why your business needs a blog
You now have an understanding of the history of blogging. So, let's fast forward to today. Why does your business need a blog?
Reason 1: blogs drive traffic to your site
Probably one of the most obvious reasons why your business needs a blog is traffic.
And while we all hate being stuck behind the red light, this is the type of traffic that you crave and can grow your business online.
Put it this way: brands that have a blog get 55% more website visitors than those without.
Because you're posting content through your blog, your website is being updated and crawled more regularly.
When optimised properly, a blog can help your website get more views. It's then up to you to convert those views into sales.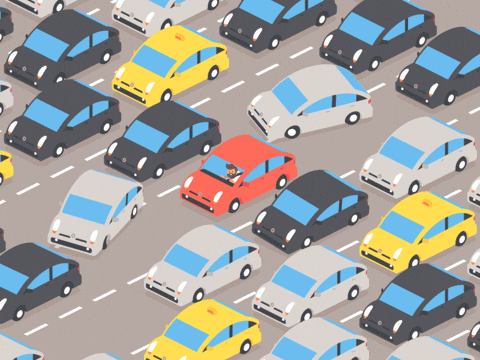 Reason 2: blogs show your brand knows what it's talking about
People think of blogs as online diaries. That's down to it being true when they first hit the scene.
But nowadays, if you type a question into Google, 9/10 times you're met with an answer that you click on. And guess what? That answer is usually found in a blog article.
If you can answer your ideal client's questions and it's your brand that satisfies them with the knowledge they were searching for, it proves that your brand knows a lot about the topic. That's why it's one of the key reasons why your business needs a blog.
Think of it this way: when you were at school, you'd ask your teacher a billion questions a day. (I can say this because I was a teacher and I was asked so many questions. I now know what my third favourite breed of frog is.)
And when they'd give you the answer, you'd never challenge it. Because you – as a child – believe that the teacher knows everything. They can answer you, so you have zero doubt that the teacher is the fountain of all knowledge.
It's exactly the same as adults. Though, we're a little more cautious.
But if your blog article gives the searcher an answer for what they were looking for, your brand is automatically higher in the ranks than the ones that did not answer their question.
See what I mean?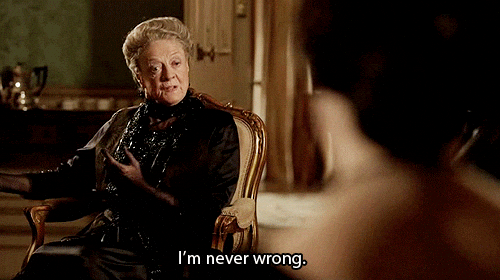 Reason 3: blogs improve your SEO (search engine optimisation)
Ah, SEO. Equally beloved and despised across the world.
If SEO strikes literal fear into your heart, don't panic. I'm going to make this simple.
One core part of SEO is being able to drive organic traffic (ie: without running paid ads) to a website.
There are a lot of ranking factors, (over 200 in fact!) but one of the key calculations takes into account your new content, how many indexed pages you have, and your use of keywords.
Just by having a blog, your brand can improve in all 3 of these areas and turn up higher in the SERPs (search engine results page).
The more you blog – so long as the quality is high – the better your results will be over time.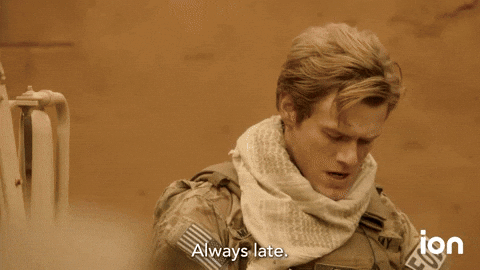 Reason 4: blogs are your springboard for content across all channels (Instagram, emails, podcast scripts, etc.)
If you're telling me you've never hit a wall with your content production…
If you're honestly looking at me saying "I always know what to post about. I never feel like I've run out of things to say," then one of two things is happening:
You're lying.
You're new-ish and haven't yet hit this wall.
And it's okay. Do you know how many times I've sat on Metricool (I massively recommend Metricool as a tool every online business owner should use,) and thought "what do I post about this week?"
Of course, with a solid social media strategy and an idea bank, this number has reduced significantly. But it still happens.
When you run a blog, though, your articles inspire your content. And suddenly, you have so much content you can repurpose into other formats. That in itself is one of the most appealing reasons why your business needs a blog.
Take this article, for example. I'll be turning it into a carousel for Instagram with the angle of "reasons why your business needs a blog."
But I could also use the first section of this article – the history of blogging – to create a reel.
See what I mean?
Because you have so much to say. So much so that sometimes it can be difficult to figure out what you've said and what's left to say.
But when you use your blog articles as the tree trunk for your content generation, you can sprout hundreds of different branches for your other distribution channels.
That's why, when a potential client tells me they don't have the time to blog, I often explain that running a blog could save time. And absolutely save frustration.
Reason 5: a blog can reinforce your branding
Be it visual or through your brand messaging, a blog is a perfect place to ooze your brand's personality.
Right now, you're sitting on a pink, bubbly website that talks about writing and magic. That's something I infuse into everything because that is my brand.
My blog is another chance to do this and reinforce my brand.
Take The Birthdate's blog, for example. This brand sells candles. But their niche is astrology, so their blog covers all things astrology and star signs.
It's another chance to allow your brand's unique personality and theme to shine. And, as there are no character limits (unlike Instagram), you're not restricted. You're free to create anything you want.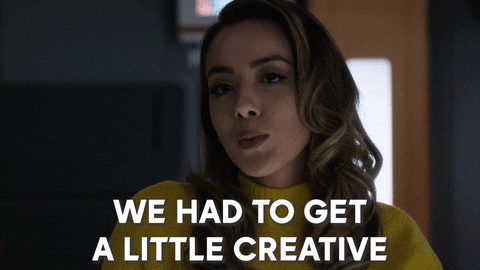 Reason 6: a blog allows you to grow your email list
We all know the benefits of email marketing. It's the number one digital place where sales are made – likely due to the 1:1 virtual environment and personalisation (if done right.)
Running a blog means your readers can subscribe, getting notified when you post a new article. If a reader actively subscribes to your blog, you already know they're interested in what you've got to say. It was their choice, after all.
That makes them valuable leads, and it makes the conversion process a little easier.
And let's not forget: your email subscribers are far more likely to trust you if they feel your brand knows its stuff. This ties into brand authority and credibility, making it one of the prime reasons why your business needs a blog.
Reason 7: blogs improve your internal links
If this makes no sense, please don't worry. I'm going to explain it in as straightforward terms as I can.
There are 2 types of links:
Internal links
External links
An internal link is a link that goes to another page under your domain.
So, let's think of your whole website as a house. Every page on your article is a different room, and the link is the door to enter said room.
An internal link will take you to a room inside your house.
An external link, however, takes you to a different house entirely.
So, for example, you're currently on the Ami Writes blog. But if you head to my Services page, you've clicked on an internal link.
One of the ranking factors for SEO is your internal links. And, the good news is, you've got full control over it.
With a blog, you're able to link seamlessly from one article to the next.
Say, for example, you were reading my article Website Copywriting: A Beginner's Guide. In that article, I mention that website copywriting is a fantastic service to offer if you're considering a career in copywriting. This then links to a whole post about pursuing a career as a copywriter.
That's internal link-building. And doing this with a blog (as long as you keep updating them) is an easy way to boost your SEO score.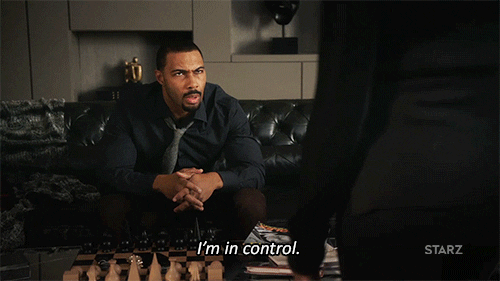 Reason 8: a blog can help with link building
While I'm sure you're thinking it, this point is not the same as the last.
Reason 7 of why your business needs a blog is different because it focuses on internal links. This, however, is about link building.
Otherwise known as "backlinks," experts believe that it's the 3rd most important ranking factor. And I won't lie to you, it's probably the trickiest one to master.
Remember when you were learning GCSE English? You were told to make your point, provide your evidence, and explain. It's no different in the blogging world.
The "evidence" section comes via a link. Rather than writing out a reference, bloggers simply link to the source.
When brands (not your own) link to your site, it tells Google that you can be trusted enough to be sourced as "evidence".
But for you to be chosen out of the millions of other sites out there, you need to be providing valuable content that is worth linking to.
Without a blog, this is extremely difficult (unless you're already a huge brand.)
With a blog, though, you can publish your knowledge via a blog, posting content that your audience needs and values, which is then attractive to link to.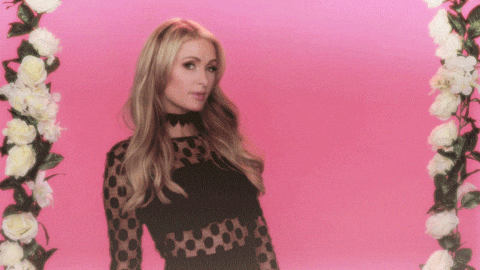 It's important when I say what I'm about to say that you take note of it:
Promotional material is fine in small doses.
If your entire blog revolves around selling your offers, it won't perform well. And I'd bet that it won't convert well, either.
People don't want to feel like they're constantly being sold to. They're on your blog to learn about the content you're posting.
That said, if 90% of your blog is valuable and educational, you can use your blog to post a promotional piece every now and again.
With no character limit, you're free to create anything and everything you want on your blog. Meaning you could host video testimonials, infographics, and real-life data.
You could also link this article directly to your sales page, giving your sales page another entrance.
Reason 10: blogs show the human behind your brand
The 10th reason why your business needs a blog is a simple one: it shows your humanity.
Of course, this can also be the case for any content marketing distribution channel. But blogs, in particular, prove it more than most.
This is because you're not limited by anything. No word count, no file format exceptions – in the words of Shawn Mendes: "there's nothing holding [you] back."
It proves that you're here to do more than just sell to someone. And you have another chance to show your human empathy.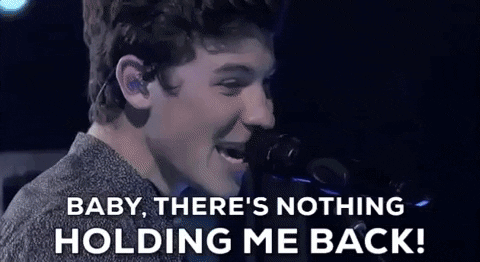 Reason 11: blogs are multi-formatted
I'm a copywriter and content writer. I love writing. It's part of my DNA.
But I'm also highly aware that a lot of business owners don't. They despise writing.
And while I can't wrap my head around it, I 100% accept it.
So many people have told me they don't have the time to create blog articles on a weekly basis. But those same people are posting reels every day to Instagram, a YouTube video every week, and a podcast episode fortnightly.
The truth is: it's not about time. The thought of creating a written article like this one is just some people's worst nightmare.
And I get it. Because that's not how they want to spend their time.
But running a blog doesn't always have to be about writing a load of articles. You can repurpose those podcast episodes, YouTube videos, and reels as blog articles.
You can even publish videos or audio files as part of your blog. Then, simply summarise the key points you've made throughout your original piece of content in writing.
That way, you'll have more traffic to your site, you'll spend less time writing blog articles, and it gives you a better structure for your content calendar.
Reason 12: blogs give you long-term results
Imagine you posted one blog article today that ticked all the boxes and was a huge hit.
That same blog article could generate thousands of sales for literally years.
These articles aren't time sensitive. And you're able to go back to edit and update them as time goes by.
Your blog can be a sales-generating machine simply by existing and performing well for years.
Blogging is the absolute epitome of evergreen content. And, so long as you update them when required, they can yield results for you for a very long time.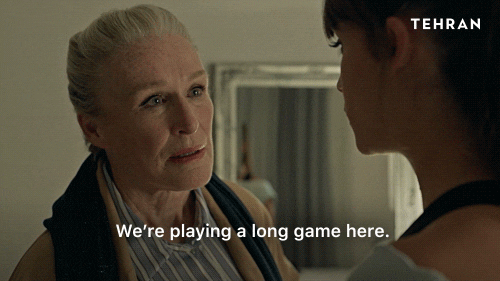 Is blog writing copywriting?
Before we wrap up, let's address a misconception: is a blog a format of copywriting?
The answer? No. It isn't.
Copywriting is all about conversion. It's about taking someone from one stage of the buyer's journey to the next.
Blogging, on the other hand, is a form of content writing. The aim behind any piece of content will be:
To educate
To inspire
To entertain
To motivate
It's worth considering the aim of each of your blog posts before you start writing. And, of course, your article can have more than one aim. This one, for example, was created to both educate and motivate. Because every business needs a blog.
Do I need to have a blog for my business?
Look. If you've made it to the end of the article, you know how much good a blog can do for your brand.
Every business will benefit hugely from having a blog.
But – and this is a strong but – do not run a blog if you expect instant results, you're doing it simply because you feel you "should," or you're posting random drips and drabs.
I won't lie: a blog is a responsibility. And if you want to yield the golden results a blog can give you, you have to have realistic expectations. You need to go into this content method with understanding, some confidence (even if you get it wrong for a while,) and a backside that won't quit.
And remember: you can always outsource your blog articles to someone who knows what she's doing. (Hi! I can help.)
But if you're not there yet and you can't (or don't want to) invest in someone to take the load for you, that's 100% fine. Make sure you learn the basics about how to run a blog, understand how to read the metrics, and do your prep work before publishing anything.
Either way, blogging isn't going anywhere. But just know: the sooner you start posting, the sooner the results will make their way to you.
The best thing to do? Start.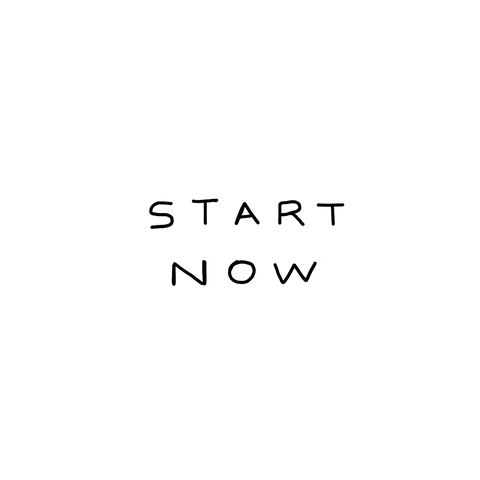 Related