If you've been Googling "is copywriting a good career," then chances are you're considering becoming a copywriter.
Whether you're looking for a change and a career in copywriting seems like the perfect way to do so, you're thinking about following your heart and writing for a living, or you're just dipping your toe into the prospect of copywriting, this article will tell you whether copywriting is a good career for you.
---
What exactly is a copywriter?
Let's start with the basics. Because, while I'm sure you know what a copywriter is, a lot of people out there don't.
And, if you do, it can't hurt to brush up on some basics every now and again. Plus, if you do become a copywriter, you'll be trying to explain what you do to your friends and family for years. Trust me.
So, what exactly is a copywriter?
A copywriter is a magical human being who writes for brands. They use words to sell their client's products or services or edge them closer to making the sale.
When you interact with any words communicated by a business, there's a good chance they've been written by a copywriter. This includes words on their:
Website
Marketing emails
Sales/landing pages
Sales letters (the annoying ones you throw in the bin as soon as they come through your letterbox)
Billboards and banners
Essentially, any promotional material with the goal of conversion? A copywriter has probably written it.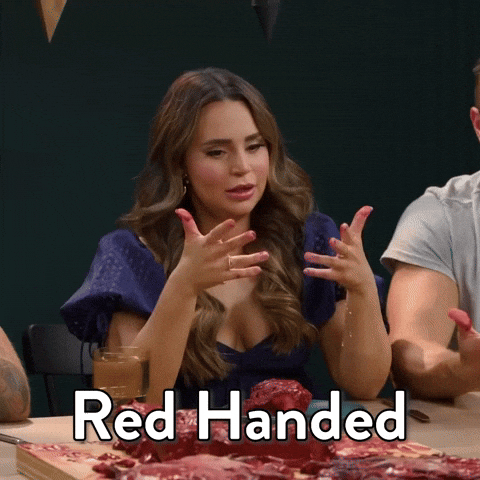 Does a copywriter write blogs?
Now, it's important that you understand this:
A copywriter writes copy (ie: copywriting).
Blogs are not copywriting.
Instead, they fall under the realm of content writing.
So, while some copywriters offer content writing services (I, for example, am a copywriter and a content writer), it's not "standard practice" for a copywriter to write blogs.
That said, if you're looking for someone to write your blog articles, you could work with a content writer (or a copywriter and content writer.)
Other forms of content writing are:
Social media captions
White papers
Video/podcast scripts
Is copywriting a good career?
Now that we've cleared up what a copywriter writes, let's move on to the reason you're here: to discover if copywriting is a good career.
Don't hate me, but it depends.
Like all occupations, "good" is subjective to the person.
For me? Copywriting is the best career in the world.
For my partner? Not so much.
Copywriting is incredibly creative, and there's a lot to it.
So, here's what you need to consider if you're thinking about being a copywriter.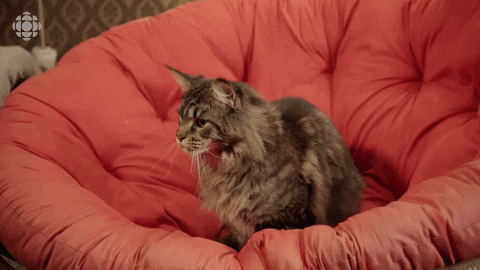 Copywriting requires creativity
I've mentioned this already, but it really does underpin everything we – as copywriters – do.
I am the world's worst artist. Seriously. Even my stick men look nothing like stick men.
I mention this because so many people hear the word "creativity" and think of art in the traditional sense. Paintings, drawings, shading – you know the drill.
But copywriting is truly an art form.
If you're wondering "is copywriting a good career?" and you're not a creative person, there's a good chance that copywriting isn't the career for you.
But if you are creative –
If you love playing with words and creating literal art, then you're leaving a huge tick next to the success criteria of a copywriter.
Copywriting requires self-discipline
I'm not saying you have to watch the clock down to the second.
But I am saying that you'll have deadlines to work to if you head down the copywriting career path.
There are 3 main different routes into working as a copywriter (more on this later), and while some of the routes require more self-discipline than others, all 3 demand a degree of it.
If you find it tricky to motivate yourself and you need someone to yell at you to meet deadlines, copywriting isn't the career for you.
Copywriting requires humility
It's a fine line – learning to "sell" yourself while remaining humble.
I don't mean that you shouldn't tell people you're bloody good at what you do.
I'm not saying that.
What I am saying is that copywriting is a constantly evolving space. Formulas and copywriting terminology may still contain the same components as years ago, but the main thing to remember is that copywriting sits under marketing.
And marketing develops and changes with time, as it mirrors what's going on in our society, on our planet, and within our existence.
So, when I say "be humble" as a copywriter, I don't mean that you shouldn't tell people you're amazing. Because you are.
What I mean is that you need to be straight up and understand that you won't ever learn it all.
You could spend billions of dollars on copywriting courses, read tens of thousands of copywriting books, add millions of pieces to your copywriting swipe file and you still won't know it all.
Because copywriting is a super dynamic, evolving sphere.
That's what I mean by "be humble."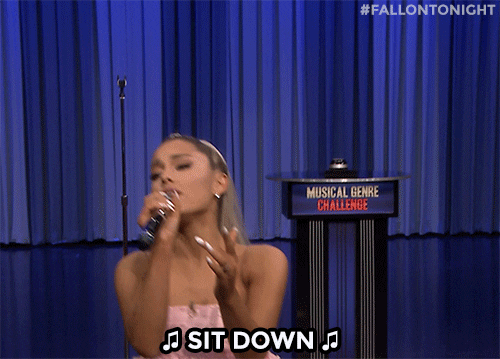 Copywriting requires being able to take criticism
I won't lie to you. I don't think there's anything worse than spending months on a sentence that you're super proud of only for your client to say "I hate that. Scrap it."
But part of having copywriting as a career is being able to tolerate, understand, and even welcome constructive criticism.
There's a difference between constructive criticism and plain ol' criticism, though.
And, unfortunately, as a copywriter, you'll experience both.
But let's hope for far more of the former.
If you struggle to accept criticism and it makes you super defensive, then you'll need to learn how to not take things personally. If that's impossible for you, I'd recommend not becoming a copywriter.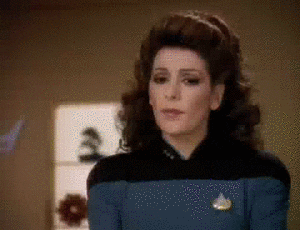 Copywriting requires serious subject knowledge
Like I said, you're never going to know it all. It's impossible. Even the biggest copywriters in the world (hi Copy Posse, hi Dan Lok,) don't claim to know it all.
But they know a helluvalot.
Depending on the type of copywriter you want to become, you'll need to master your area of expertise.
That includes the format you want to specialise in (website copy, email copy, sales page copy, and so on), the industry you want to write for (education, beauty, construction, and so on), and the sub-category of copywriter and what that involves (direct response copywriting, conversion copywriting, brand copywriting, and on on.)
I'm not the type of copywriter to say "don't start until you're ready."
I'm very much "learn-on-the-job" to some extent. I don't think it's fair to charge businesses money if you can't do what you claim you can do, though.
So, make sure you know – at the minimum – more about the area than your clients before you get started.
Copywriting requires ambition, dedication, and a desire to constantly improve
There's a reason I try to update my copywriting portfolio as often as I can.
Because, when you're out there in the big ol' world, you try to better your practice with every single project.
There are so many contributing factors that could prevent this from happening. Plus, only you know your own success criteria.
That said, it should be your goal. To improve every day. To be a better copywriter with every project.
And that mentality takes a lot of practice. Especially if you're used to simply surviving in a standard 9-5 where you go to work, get through the day, come home, eat, sleep, repeat.
It's an entirely different way of living, and that fire needs to be there from the get-go.
I'm not saying that the flame will be scorching every second of every day. You'll have moments where you're tired and need a rest. And some days, you'll revert back to that "survive the day" mentality.
But so long as there's a flame – no matter the fluctuation in size – you're in a good position to pursue copywriting as a career.
Different routes into copywriting
Now we know that copywriting is a good career and what the success criteria are, let's look at your options.
If you know you want to become a copywriter, then there are a few different paths you can take.
Be an in-house copywriter
Let's start with the less extreme version of becoming a copywriter.
I say "less extreme" on the assumption that you're currently working a 9-5 (or something similar). And by "less extreme," I'm talking about the change in lifestyle.
An in-house copywriter is literally getting a "standard job" as a copywriter.
You'd become part of a company's team, get employee benefits, and so on.
If you're looking for a change in career to copywriting but you like the stability of a standard job, then becoming an in-house copywriter might be the right route for you.
Be a contract copywriter/agency copywriter
If you're looking for a change in lifestyle but not a super drastic one and you want to make copywriting your career, then consider being a contract copywriter or working for an agency.
The difference between being a contract copywriter and an in-house copywriter is fairly simple. While an in-house copywriter works for one company (the same as a regular corporate, standard job), a contract copywriter works for various companies for a set period of time.
So, a contract copywriter could spend 6 months with a company in London, and then spend an additional 3 months in New York with a different company.
This option is a healthy medium between being an in-house copywriter and going freelance (or launching your own copywriting business.)
Working for an agency means your prices are set by the agency owners, but it does mean a fairly steady income and workload.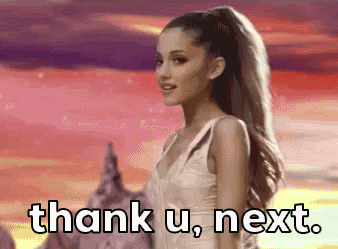 Be a freelance copywriter or launch a copywriting business
The most extreme change isn't just walking down the copywriting career path. It's changing the way you work entirely.
As a freelance copywriter (or the owner of a copywriting business,) you set your own hours, and your prices, and don't answer to anyone but yourself (other than your clients, of course.)
Honestly? Launching my copywriting business was one of the best decisions I've ever made.
SHOULD I BE A FREELANCE COPYWRITER?
While there is some truth in what all the promotional courses tell you (although not quite "work wherever, whenever!" "Earn $1000,000 in 1 week after becoming a full-time freelance copywriter!" and "no need to spend a penny as a copywriter, just make it all and pay nothing to get going!"), it's a big lifestyle change.
As a business owner (or freelancer,) you haven't got the "stability" of a salary.
Now, you could look at that with one of two mindsets:
Oh crap, what if I earn nothing? How am I going to eat?
I have no limit on what I can make! Fantastic.
If you're new to the space, chances are that your gut reaction will be the former. And that's okay.
It's terrifying when you start. And I've got a secret for you: that panic is always there. Even when you're fully established, you've got retainer clients on a loop, a waiting list that extends past 1 year, and a load of offers that are generating passive income.
Seriously. It never goes away.
Because we're fight-or-flight creatures, our perceived risk factor of not having a stable income doesn't allow us to think rationally.
If you feel like the stability of a salary is more important than anything, then that's totally fine. If, however, you feel that a salary is important but being able to rule your own life, having zero cap on your income, and being your own boss comes before that stability?
Then doing what I do – being a full-time copywriting business owner – that might be the perfect fit for you.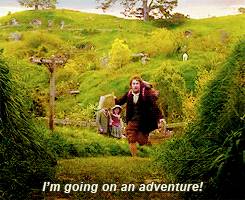 How to start a career in copywriting
So, you have 3 routes to choose from. Whether you explore your options as an in-house copywriter, a contract copywriter, or a freelance copywriter/business owner, you'll have to do a chunk of work first.
1. Learn how to be a copywriter
First thing first: you have to learn about copywriting.
Now, there is a load of books out there about copywriting. Personally, I've found a few gems, but a heap of them say the same things over and over again.
My recommendation? Start building a copywriting swipe file.
You learn best from looking at how the best do it. So, start paying attention to adverts. When you're looking at a website and you're about to pay for something, hold your horses and reflect on how you got there. What wording caused you to want to buy that item/service?
Copywriting courses are great learning tools, too.
I'll be posting an article on my top copywriting courses soon, so make sure you come back for that one.
2. Pick a copywriting niche
After brushing up on copywriting lessons and skills, you'll need to pick a niche.
There are some copywriting courses out there that'll tell you that you don't need to pick a niche. That – by having a niche – you're limiting the clients you work with and thus the amount of money you make.
Don't fall down that rabbit hole.
Niches show your clientele (or potential employers) that you are a specialist and understand their requirements in more depth than other generalist copywriters.
You can niche down in lots of different ways:
Niche by industry
Probably the most common form of niching is via industry. You could write for the education industry, the beauty industry, the medical industry – and so on.
If niching by industry, you need to know what the market looks like within said industry.
Say, for example, you wanted to be a beauty and cosmetics copywriter. You'd need to understand the latest trends, have an in-depth understanding of purchase motivators (is sustainability a big deal in beauty? What about diversity?), and the industry's target market as a whole.
Obviously, the target market will fluctuate from brand to brand, but the point I'm making is that you need to know your niche inside and out. That's what makes you a specialist rather than a generalist.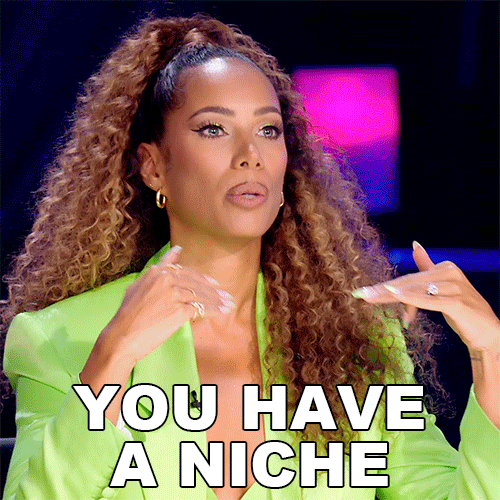 Niche by deliverable
If you have a particular love for certain formats of copywriting, you're free to niche by deliverable.
For example, if you love writing words on websites, you could become a website copywriter.
Niching by deliverable is a great option if you're skilled at certain types of writing. It'll limit the number of copywriting services you can offer, but those you do offer can be at a higher price.
But, just like niching by industry, you'll need to do your homework.
Take website copywriting, for example. You'd need to understand everything about websites to create words that actually convert.
How do people read a website? What's the difference between copywriting written for a service-based website (like this one) and an eCommerce site?
Niche by copywriting type
You also have the option of niching by copywriter type.
There are a number of different subcategories of copywriters, including conversion copywriters, creative copywriters, branding copywriters, and direct response copywriters.
These types of copywriters all have different skill sets and place more emphasis on different areas in the copywriting process.
A direct-response copywriter, for example, will focus more on sales pages and quick "there-and-then" sales.
Compare that to a branding copywriter, who focuses more on taglines and brand voice, and you'll see that, while both play with words, they do so in different areas.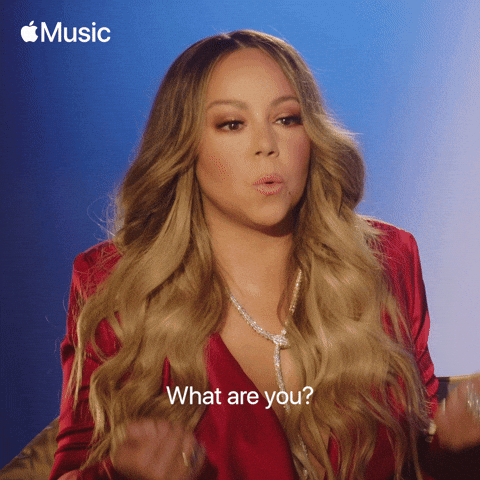 Niche by client
The last example of niching in copywriting that I'm going to show you is niching by client.
Now, niching by client is only effective if you have a strong reason why. You can't just randomly pick something.
Take my business as an example. I'm a copywriter for female-owned, service-based business owners.
In that sentence, we've got two main components:
Female-owned
Service-based
It's not good enough for me to just leave it there. Because there's a reason I have picked that niche and narrowed it down the way I did.
I write for women who own businesses because I'm big on equality (not superiority) and my research proved that there are more women who want to run a business than men, but they don't because they fear failure in a more extreme way than men.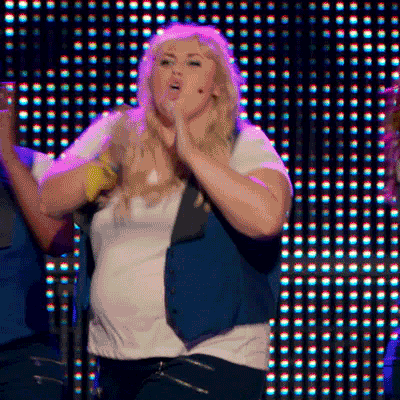 So, why service-based?
Because that's where my expertise lies. I am well-versed in website copywriting for service-based business owners. Selling personal brands lights my creative fuse. I thrive from leveraging the emotion behind selling the concept of a person and their service to another. In short, I am a big lover of building relationships and trust through words.
That's not to say you can't do the same for eCommerce. In fact, when I first started I wanted to only write product descriptions for makeup brands. Ah, how life has changed!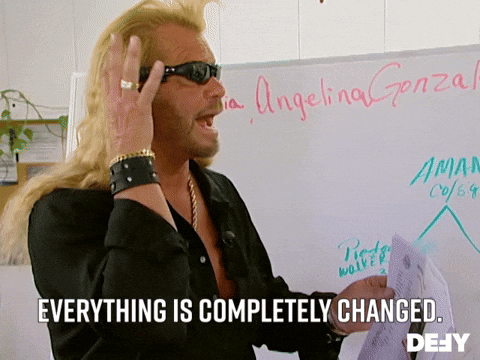 But, because of my experience and my range of copywriting projects, I started realising that the ones I loved best were the ones where I was selling services and digital offers. So, I stuck with it, and merged it with my brand's "why".
(You can read my About page for the rest of the story, BTW.)
3. Build a copywriting portfolio
Next up: get to work on showcasing what you can do. This is the case for any route into a career as a copywriter. If you choose to work for an agency or a company (full-time or contract,) they'll want to see the quality of your work.
And, if you're heading out solo as a freelancer or business owner, you can bet that no client will work with a copywriter if they can't see examples of your writing. I mean, there will be some, but they'll probably not pay you.
And, in fairness, if you swapped the position around, I don't think you'd pay them, either.
So, how do you build a copywriting portfolio without clients to kick off your career in copywriting?
Two words: spec work.
Spec work means you can create any sort of piece – website copy, sales pages, emails; whatever your heart desires – for any brand (you can even make it up!).
So long as you label your pieces "spec work" then you're good to go. Just make sure that your spec pieces align with the niche you chose in the previous step. Your portfolio should be diverse, but equally, it should summarise your chosen niche and demonstrate your capability, creativity, and talent.
I've been told that, in the design world, spec work is called passion projects. If that's a familiar term to you, go by that.
Make sure your portfolio showcases your absolute best work. And while we're our own worst critics, you need to be proud of what's in there.
Is copywriting a good career?
Let's circle back to the question you asked when you landed here: is copywriting a good career?
The answer is a resounding "yes."
But copywriting is not an easy career path. There are hurdles, sharp inclines of lessons, frustrations, and stress. But that's the same in any job, really.
Becoming a copywriter was one of the best decisions I've ever made. But you're challenged every day. If you're looking for ease because you think "if I'm a copywriter, I can travel around the world and write a few emails while making 6 figures," then I can promise you that you're going to be disappointed.
That said if you're willing to work to that level – if you're willing to do what it takes to get you there and spend the time, effort, and money on bettering your copywriting assets – then this is a limitless opportunity for you.
Whether you choose to go ahead with a career in copywriting or you look into a career as a content writer (or neither!), listen to your heart.
Your head will tell you you're crazy. Just ignore her. She can get a bit tired after reading.
But if your heart is saying "let's do it," then you have your answer.
Follow her. She knows the way.
Have you ever considered pursuing a career in copywriting? What was your deciding factor? Let me know in the comments.
Related