You're here because you've heard of that copywriting thing. But you have no idea how to become a copywriter.
You're fed up of being stuck behind a desk, running on empty inside a faulty hamster wheel, waiting for it to collapse on top of you.
I feel you. I've been you.
By the way it's advertised on courses, you could leave your 9-5 tomorrow and be earning 6 figures by the end of the week as a copywriter, working for a handful of millionaire clients and limiting your working week to 4 hours.
Some bad news:
That's a load of BS.
The good news, though, is I'm going to walk you through being a copywriter. I'll show you what you can expect, the realities of the deepest lows and the highest highs, and how you can set your copywriting business up for success.
So, scrap everything you've seen from the courses. They'll tell you it's easy to make a sale.
(Those are unethical copywriting techniques, BTW. Steer clear.)
Let's jump in.
What is copywriting?
I told you we're going back to basics. I meant it. We're going to start with the definition, because – believe me – if you choose to take your copywriting career full time, you'll be trying to explain what you do to your friends and family for the rest of forever.
They'll presume you write copyright laws, copy other people's writing, or sit silently and nod without ever having a clue. It used to irritate me because no matter how many times I explained it, they couldn't wrap their head around it.
The truth is, it doesn't matter if they know what you do. Not really. What matters is you know what you do, and the people you'll work with (ie: your future clients), know what value it brings them.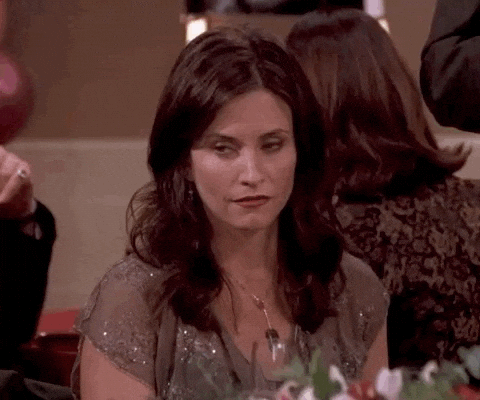 So, what exactly is copywriting?
Copywriting is a three-way balance between creative art, psychology, and business strategy. If your life ambition is to become an author and you don't want to touch any other format of writing, copywriting is absolutely not for you.
Copywriting is far more strategic and scientific than novel writing. You don't have the same kind of creative space when you're writing copy.
Instead, copywriting is all about persuasion and conversion. Sometimes, this conversion means actually selling. Other times, it's persuading a website visitor to sign up for an email list. No matter what the goal is, copywriting uses words, techniques, and structure to push someone to take action.
So, what is a copywriter?
Now you have a clearer idea of what copywriting is, let's take a moment to consider what the term "copywriter" means.
A copywriter is a person who assembles (I use this word fittingly) words for businesses to persuade their reader to take action.
In the simplest terms, a copywriter creates writing that will ultimately result in revenue. For example, if the goal is to encourage email sign-ups, that would then feed into the business's tactic of selling their products or services through email marketing.
Do you need qualifications to be a copywriter?
Chances are, if you've considered switching careers to become a copywriter, you've Googled whether you need copywriting qualifications to make money with words.
The answer is no, you don't need any formal qualifications to be a copywriter.
They may, however, come in handy. I have a degree in Creative Writing, and I studied English Language and copywriting at Uni. The knowledge I gained has been the most useful, but my clients have never asked whether I do or don't have a degree.
There are a bunch of accredited copywriting courses out there that you can do if you feel it'll boost your confidence. But, if I'm honest, they're a "nice to have", not a "must-have".
Far more important is your drive, talent, and knowledge of copywriting techniques and methods.
What exactly does a copywriter do?
If you think that a copywriter sits behind a laptop and writes all day, you'd only be half right.
I'm sitting behind my laptop right now, and I tend not to move until after 8 PM and my cats are meowing for their din-dins.
But when it comes to writing all day, it's a massive misconception. And one that drives 99% of copywriters crazy.
Firstly, remember that a copywriter can work in 3 ways:
In-house (as an employee)
For an agency
Freelance/business ownership
We'll talk more about each of the ways you can become a copywriter in a second, but the first myth we need to bust through is, no matter which route you take, copywriters just write websites and send clients on their way.
I can't speak for all copywriters – that would be rude – but I'm almost 100% positive that every single copywriter would agree with me when I say there's so much more to it than that.
To name a few, a copywriter's day may include:
Talking to potential clients on Discovery Calls
Talking to clients on Kick-Off and Client Calls
Talking to their client's buyers to interview them
Researching their client's competitors, SEO keywords, target audience, and tone of voice
Keeping up with the latest marketing trends
Monitoring, analysing, and interpreting data surrounding their copy
Editing their work
Responding to feedback
Creating training guides and videos for their clients
and so much more.
Now, depending on the route a copywriter takes, it'll impact the other tasks they have to do. Which brings us firmly onto…
If I'm a freelance copywriter, does that make me a business owner or a freelancer?
Some will say a freelancer is not a business owner.
I call BS.
I say, if you're a freelance copywriter, you're also a business owner.
If you're a freelance content writer, you're also a business owner.
If you're a freelance anything, you're a business owner.
You are a B2B brand, (business to business), that offers a service (high-performing copy).
I often find that new copywriters fail when they see themselves as freelancers rather than business owners. They say:
"Oh, but I just want to write copy! I don't want all the business ownership stuff!"
I don't want to sound harsh. Truly, I don't. But if that's where you're at, you need to consider a different route. Becoming an in-house copywriter is better suited to what you'd like out of this career. But I have to say, becoming a business owner is simultaneously the most challenging and best decision I've ever made.
But being a business owner means you need to acknowledge that. The term "freelancer" has different connotations than "business owner". I've found, when mentoring new copywriters, understanding that they're a business owner has created a mental shift. They realised that they need to do all the things any other business owner does to build and scale their business.
And not only are you a business. You're also a brand. Just like the people you want to write for.
That means you need to show up and market your business. Social media marketing, blog writing, podcasts, email marketing – whatever route(s) you choose to take, you have to put the work in to see success.
The way you label yourself – whether you choose to say you're a freelance copywriter or a business owner – is up to you. You don't need to call yourself a business owner. You may prefer the more casual term of "freelancer". That's fine. The shift needs to happen internally, inside your mind. Once you see your freelancing dreams as a business, you'll start treating it like one. And once that happens, you'll start seeing results.
Is copywriting a good career?
Let's not beat around the bush. Copywriting is the best thing that's ever happened to me.
Being a copywriter is exactly what I should be doing, and I love every second of it.
But that's not to say it's for everyone.
The benefits of being a freelance copywriter are:
You set your own hours (more on this later)
You're not capped at a certain income
You can work anywhere, so long as you have access to a laptop or desktop and WiFi
You work for yourself, so no more nightmare bosses or colleagues. (Nightmare clients can be fired)
You can choose what niche you want to enter and who you work with
You have the opportunity to help a small business grow into something brilliant
You can get paid to do something you absolutely love
As you grow, you're able to raise your prices to reflect your experience and skills
Of course, to some the instability of income is enough to drive them over the edge. With a 9-5 job, you know you'll get a payslip at the end of the month, and that consistency is a massive factor in refusing to go freelance. They believe it's far less risky. I totally understand that.
However, I also understand that companies are heavy on redundancies these days. When you're your own boss, your chances of getting fired or made redundant are pretty slim. Unless you're the worst boss in the whole world.
There's so much room for growth as a copywriter. When you first start out, you'll need to put in a lot of work. You're establishing a brand, after all. And being a startup can be overwhelming.
But if you have drive – something you will need as a business owner to succeed – you'll make it. And it'll be the best decision you've ever made.
How do I get started as a copywriter?
Being a copywriter sounds pretty epic, right?
So, you're wondering where to start and how to do copywriting.
The starting point is different for everyone. My advice? Get your hands on some copywriting and marketing books, start building your swipe file, and maybe invest in a low-cost copywriting course.
Before you get yourself out there, make sure you have a solid baseline of knowledge.
Notice I said a baseline. Don't fall into the trap of learning for years before making the leap.
You'll notice – and pretty quickly – that the entrepreneurial space favours progress over perfection. Perfectionists tend to struggle with actually making money, because they spend far too much of their time trying to perfect a skill before getting themselves out there.
I've always said that I won't charge someone money until I feel I can do a great job. That remains true to this day.
At the beginning, I was terrified. I remember my first copywriting project. It was a short About page for a startup brand in the pet industry. The brand created ointment for cracked paws made out of herbal remedies. I asked the owner if I could write her About page, and I was surprised when she said "yes". Honestly, I'd been shot down a fair few times before this.
I charged her £50 and felt cheeky just asking for that.
Did that rate reflect my worth back then? No.
Did I know even a tenth of the amount I know now? No.
But did I get the job done and give her an About page that was miles better than what she had after having a solid baseline of copywriting knowledge? Yes.
And could I add that short page to my portfolio and use it to gain more clients? Yes. Plus a testimonial.
That project taught me so many lessons. My very first one, and I knew I could do so much better next time.
To get started as a copywriter, make sure you do your homework. Brush up on the copywriting basics and follow some copywriting blogs (like this one!).
How not to get copywriting clients
If I got £1 for every time a new copywriter asked me "how do I get copywriting clients?" I'd be a trillionaire. Honestly, this is the one question that enters my inbox every day without fault.
(Apart from Christmas.)
I even asked it myself when I first started. I remember thinking "there must be a website out there full of copywriting jobs because all these copywriters are killing it. Where do they find people who are actually willing to pay for what I do?"
And chances are, if you're new to copywriting, you feel the same.
Here's the thing: there's a website out there full of copywriting jobs. It's called Fiverr. And I beg you to stay away from it.
The danger of freelancing "gig-winning" sites
Don't get me wrong, there are people out there who are killing it on Fiverr. That's fantastic for them. My issue is not with people who use Fiverr, but the subliminal messaging it encourages.
I took a quick look on Fiverr when researching for this article. I found a website designer who would design a 3 page WordPress website for $120.
One hundred and twenty dollars. If you take anything away from this article, I implore you to let it be this:
You get what you pay for in business.
It is not the place to bargain hunt.
If you work with someone who expects $120 for a website design, it will reflect in the quality of their work.
My website, for example, was written by yours truly and designed by the fantastic Dear Charlie. I won't drop a price tag on a blog post, but let me promise you: it was far larger than $120.
And I can say, hand on heart, it was the best investment I've made since launching my business. I'd do it all over again tomorrow. And I've got, not only a bloody beautiful website, but a brand strategist and graphic designer that I go back to time and time again.
(Her name is Steph Honey, by the way. She's awesome. If you're looking to get your website done, hit her up. But I must warn you, she's almost always chockablock.)
My point is: I'd rather pay a massive price tag and know that my website was made with my brand in mind. It's not some plug and play template that they give to every single one of their buyers.
Sites like Fiverr refer to a project as a "gig". With Upwork and other freelancing platforms, it's down to the freelancer to pitch potential clients based on the "gig" description. So, you have to go head-to-head against other copywriters in order to "win" work.
It's absolutely not a culture I want to be a part of.
In the copywriting world – in fact, in the business world as a whole, especially for creatives – we embrace and nurture community. It's about networking and helping each other out. The freelancing platforms that're most used, like Fiverr and Upwork, go against that very message.
You shouldn't have to bid for clients. You shouldn't have to go against a fellow copywriter to "win" work.
Not to mention, when you use sites like Upwork, payment becomes an issue. Firstly, the platform takes a cut of your earnings. Did they work for it? No. Did they help you apply to it? No. Did they even post the project? No. They get a cut of your hard work. And the clients set your rates, so they're often extremely low. Trust me when I say: it's not worth it.
That's not to say, though, that you can't have an UpWork account. If you're worried about not getting enough clients or you are using it solely to build your portfolio, be my guest. But I do advise against it.
When your rates are that low, it can be hard to crack out of those prices. If you gain a client from UpWork and then transfer them outside of the platform, they'll expect a similar price tag for future work. That makes it almost impossible to grow – especially if they begin recommending you to other businesses and telling them how much they paid.
I have no problem with the copywriters who are slaying it on Fiverr. But hear me when I say: this isn't a standard thing. It's very hard to make proper money with copywriting on Fiverr. Not impossible, but hard. And – if I'm honest – Fiverr has a terrible reputation in the business world. Anyone with a brand they respect knows to avoid Fiverr and UpWork like the plague.
So, Fiverr and Upwork are out. The question I can almost hear through your screen is:
How do I build my copywriting portfolio without any experience or clients?
We all know the vicious cycle. You can't build a portfolio without clients. And clients don't want you to work with them if you don't have a portfolio. It's a catch-22. So, how does anyone ever escape the circle? Is it just good luck? It's a whole "chicken and egg" situation.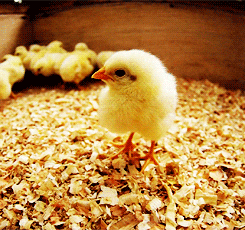 Nope. Luck has nothing to do with it. Because there's a secret option number 3 that'll mean you can build your portfolio with projects you love and gain clients from your well-stocked, beautifully written copywriting portfolio.
The answer? Spec work.
When I first started out as a copywriter, my portfolio was full of spec work. It got the ball rolling and allowed me to gain my first 10 or so clients. Then, I could use the copy I created for them in my portfolio.
So long as you label the piece "SPEC" and make it abundantly clear that you've not actually worked with the brand, nothing is off-limits.
If it's your dream to write Nike's marketing emails, create a spec sequence.
If you've always wanted to write a sales letter for Disney World, do it.
If you feel inspired and fancy creating website copy for Ann Summers or Love Honey – do it.
You see what I'm getting at, right?
If you need to create a copywriting portfolio but you haven't worked with any clients, the answer is spec work.
One of the copywriting courses I did was The Filthy Rich Writer's Comprehensive Copywriting Academy (CCA). I learned a fair bit from that course, but there's one writing quote that will stick with me forever:
"People don't care if you haven't written for hundreds of people. They care that you can write."
To a certain extent, I agree. You'll find that clients do appreciate experience and being able to walk them through how you handled a project. However, there are lots of business owners – particularly in the early stages of launching their business – who appreciate that you're new to the industry. They're new, too. So, if you have a healthy portfolio full of spec work, you can still impress and show your skills.
Before you start pitching anyone (more on this later), make sure you have at least 3-4 decent pieces of copywriting in your portfolio.
But how do you pick? I'm glad you asked.
Should copywriters niche?
This is – and always has been – such a hot topic in the marketing world. It extends further than just copywriting. In fact, most businesses talk about niching.
Some copywriters will tell you not to niche. They'll say that niching means you're freezing out potential clients and reducing the amount of money you can earn.
That's likely where your mind is right now.
"If I niche, won't I be limiting myself to a smaller number of clients?"
The answer is yes. And no.
If you want my opinion, you should find a copywriting niche. Yes, you're narrowing down. But you're narrowing down as a specialist within a certain area.
Put it this way.
If you had just found a kitten and couldn't find her mother, and you had 2 options of either going to a standard veterinary practice or a specialist centre for lost kittens that care for and nurture them, which would you pick?
Exactly. Because they're specialists. They've done this a thousand times before, and they know exactly how to care for the baby fluffs.
It's no different for you. If you specialise in a certain area, you're seen as a more established expert. Being a copywriter with no niche means you're open to anything and everything.
How to niche as a copywriter
So, we've established that you should find a copywriting niche.
That's all well and good, but how on earth do you do it? Isn't it one of the biggest decisions you have to make as a copywriter?
The truth is: your niche isn't set in stone. You'll grow and evolve, and with that evolution, the way your niche will, too.
Put it this way: when I first started, I said I wanted to niche down into beauty and makeup. It was the first "niche" I chose because I felt that was the most feminine niche out there. And I wanted to write for women.
It took all of a week to realise that I didn't want to do that at all. Because I grew and experimented.
And it comes back to a topic we've already discussed: spec work.
Some new copywriters will think they know exactly what area they want to niche down into. They have a strong passion, and it's their dream to write about it day in and day out.
If you're one of these people, then great. But do me a favour: test-drive your niche first. And do that with spec work.
If, for example, you've decided you want to write for the food and drink industry, then choose a handful of food and drink brands and experiment with writing their copy. (Make sure you label them as "spec" on your portfolio if you want to publish them.)
I say this not to cast any doubt around your chosen niche, but because, until you start writing, you actually have no idea what feels right.
But you're not only limited by industry.
Ways to niche as a copywriter
Many new copywriters make the mistake of thinking you have to niche down by industry. But there are more ways you can go about it, and there are pros and cons for each.
Niche by industry
Let's get the most obvious way of niching out of the way. Niching by industry is one of the most common ways of niching.
You could become an expert copywriter in the following industries:
Construction
Education
Entertainment
Food and drink
Health
Finance
Lifestyle
Transport
Business
Real estate and property
Pet
Fashion and retail
and a few others.
Niching by industry means you can pick something you really love. Say, for example, you love animals. Being a copywriter for the pet industry means you'd be writing, day in, day out, about the thing you love most: pets.
Niche by client and demographics
The second way of niching is by client and brand type. I, for example, write for women in business. I then narrowed down further by saying I write for service-based, women-owned businesses.
This is a particularly strong approach to niching if you have a strong "why". Your main message to the world, shaped by your experiences, beliefs, and transformations you'd like to see.
Niche by copywriter type
It may surprise you to know there are different kinds of copywriters out there. So, what type of copywriter do you want to be?
Creative copywriter
SEO copywriter
Direct response copywriter
Digital copywriter
Branding copywriter
UX copywriter
Niche by deliverable
Are there formats of copywriting you prefer to others? Perhaps you love the pressure of creating paid ad copy. Or maybe that's your worst nightmare and you prefer writing website copy?
Either way, you're able to specialise according to the deliverable. Some examples are:
A website copywriter
An email copywriter
A sales page copywriter
A paid ads copywriter
The way you choose to niche should always surround your passion. There's no point in picking a niche that you don't love. And, if you'd like to be a serious specialist, you could niche down in all areas. For now, though, pick one area to niche down, and begin building your portfolio to demonstrate your expertise in that area.
Remember, you can rely on spec work for that as well as real-life clients.
Do I need a website as a copywriter?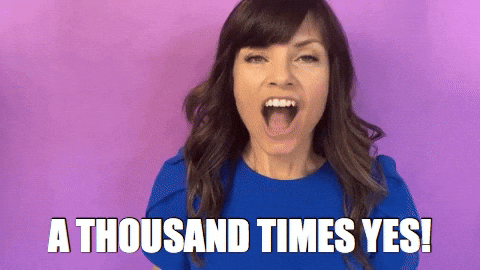 Yes, yes, and yes.
There are a few copywriters out there who will disagree and say you don't. But there's a lot of competition out there. Every business will benefit from copywriting, but the first thing people do is load up Google and look around for the right fit. If you haven't got a website, how will you display your copywriting portfolio? How will you show your clients that you can write a website when you don't have one yourself?
So, yes. You should have a website.
To begin with, it doesn't need to be anything fancy. It just needs to be user-friendly, clean, and demonstrate your skill.
You can purchase a domain with your name, or you can create a brand name if you'd like. Then, you can use website builders like WordPress or Squarespace to create your website.
Make sure you have a Portfolio page where you can show off your work – be that spec work or client work. And you'll need a clear 'Contact' page where potential clients can get in touch with you.
How do I market and promote my copywriting business?
Remember what I said before, about you being a business owner and not "just" a freelancer? Yeah, that still stands. You need to market your copywriting business the same way as any other business owner markets theirs.
So, you need to set up a separate social media account specifically for your copywriting brand. You need to post regular, valuable content that shows you're the expert in the field. And you need to do so consistently.
Take a spin around my Instagram account. It's one of my more dominating streams of client intake.
You don't have to jump into paid ads. You'll need to gain some organic traction first. So, set up a social media account – whether you choose to use Facebook, Instagram, TikTok, YouTube, or any of the others should be based on where your ideal client spends most of their time – and focus on creating valuable content.
Should I be posting content for my copywriting business on all the channels?
Don't fall into the trap of thinking you need to be omnipresent. Especially not at the start.
Omnipresent means being present everywhere. From your blog to your social media channels to your emails and everything in between. So, gaining utter omnipresence means you'd be posting consistently to multiple channels.
I have a real issue with gurus telling business owners they need to be omnipresent. Especially at the beginning.
The important thing is quality. If you're trying to be consistently active on all the platforms at once, the quality of your content will massively suffer. Instead, pick one social media platform to gain a solid presence. Once you've mastered that, move on to the next one, but only if you feel you can make time for it without the quality of your content suffering.
Do I need to run a blog as a copywriter?
This was a big question of mine when I first started. I didn't understand how you could write for other people, research, run an active social media channel, continue learning, build an email list, keep a swipe file, and blog at the same time. Surely there aren't enough hours in the day.
Here's the truth: you don't need to run a blog right now. You can wait. As I said in the previous section, you shouldn't take on more than you can handle if it'll impact the quality of your content. BUT – and it's a big but – I'd suggest you launch a blog at some point if you want to continue growing.
Blogging is a great way to show your leads your subject knowledge and writing style, so it's a two-birds-one-stone kinda thing. But I won't lie, blogging takes up a lot of time. And it's something you'll need to work on as time goes by.
So, the answer to your question is no. You don't need to run a blog. You don't need to do anything.
But I'd recommend that you have clear intentions of starting a blog and you go through with it. Even if that's in a year or 2.
Is a copywriting career right for me?
Copywriting is a fantastic career.
I know I'm biased, but I honestly believe that being a copywriter is a dream role.
But for some, it's not their cup of tea.
So, how do you know whether copywriting is the right path for you?
If you:
Love writing
This is key. Copywriting – any writing – demands passion. If you don't love the creative art of writing, it's not for you.

Can take constructive criticism
When writing for a client, you will encounter criticism and negative feedback. It's how you grow. As a copywriter, I can honestly say that I thrive on constructive criticism.

Embrace change
The thing about copywriting, and marketing in general, is that it's constantly changing and evolving. You'll need to stay up to date with the latest marketing trends for your copy to thrive.

Dedicate yourself to learning and professional development
Even the godmothers and godfathers of copywriting will admit that they don't know everything about copywriting. It changes all the time. While the classics and fundamentals are still – and always will be – relevant, new technology and priorities mean it's a consistently adjusting industry.

Aren't looking for a get rich quick scheme or for instant results
I won't lie to you, my initial days consisted of eating super noodles and Mcdonalds' saver menu cheeseburgers. I left a stable teaching job where I was underpaid and overworked, but I had enough money to pay the bills (just). That leap required a lot of faith and self-belief, and I knew results wouldn't appear instantly. But I worked hard every day and made such I did at least one thing every day to get myself closer to the life I pictured.
… then copywriting is a great path to walk down.
And one last thing: you'll notice (and quick) that we copywriters stand united. Yes, officially we're "competitors". But when all's said and done, we're a tight-knit community that sees each other as support networks, friends, and people to collaborate with.
Take my Facebook group – Copy That: The Copywriter's Corner – for example. It's full of new copywriters who are on their journey to the lives they pictured when they decided to embark on this journey. And everyone holds each other's hands down their individual, windy, paths.
If you're looking for a community to ask questions, learn from, and lean on, then head over to the Facebook group. We'll welcome you with open arms, a smile, and a virtual cup of pumpkin juice (or fire whiskey!).
Related