Today's guest poster is Erin Buck. She wrote this gem of an article. Erin's a Virtual Assistant and the proud founder + owner of BizzyBee.
To get the scoop on Erin and her brand, BizzyBee, check out the end of the article where you can hop over to the BizzyBee website and Erin's Instagram.
We all hope for those perfect, happily-ever-after relationships.
You know the ones I mean.
The relationships Walt Disney told us about. The relationships where 2 people (or doe-eyed lions) come together, fix everything and save the world. They work in tandem to restore harmony and when they've defeated the bad guy, they get that desperately wanted happily ever after.
But it's not always about true love.
Mulan & Mushu. Mowgli and Baloo. Bernard and Bianca. Todd and Copper. Mike and Sully. I could go on.
It is no different in a co-working relationship, particularly when both parties are self-employed. It's super important that we strive for harmony between two individuals. That'll seep out to your wider team (if you have one).
How can a copywriter benefit from a virtual assistant?
Copywriters are business owners just like the rest of us. They're service-based. As a result, a lot of B2B service-based businesses make the sticky mistake of thinking they can do everything on their own.
But a copywriter can benefit massively from the help of a virtual assistant. Let's break down the reasons why.
1. Research
A copywriter does so much more than just pick up a pen. (Or type on a keyboard). Although it's paramount that copywriters draw their own comparisons to gauge the correct tone and feel, it can save so much time with the added support of a virtual assistant.
If a copywriter's VA gathers material and links for them to analyse during the research phase, it cuts out a considerable amount of time that would usually be spent on sourcing.
How many of us end up scrolling to infinity and beyond in search of the right content? Realistically, your virtual assistant can source the most effective content for you, allowing you – as a copywriter – to spend time analysing the material. That allows you to streamline your research process, and get to the writing phase a whole lot quicker.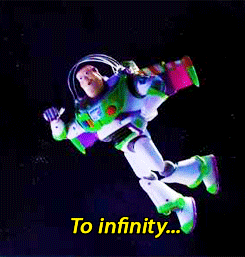 2. Project management
A decent copywriter deals with a lot of different clients and can have multiple projects happening at once.
Without a solid project management process in place, it can be all too easy for tasks to spiral out of control. Sometimes, this causes a massive decline in productivity and your creative energy suffers, too.
A virtual assistant can organise these projects, so progress can be seen at a glance. They can also remind you that you have deadlines coming up instead of being told something is overdue.
3. Invoicing and chasing payments
Copywriters love to write. But they can only write for a living if they can afford to live. Invoicing isn't negotiable, and it's an occurrence that takes place regularly.
This is just another business necessity that can take up too much of your creative time, and some people even feel uncomfortable having to ask their clients for payment – specifically when it's late.
Your virtual assistant can send out, chase up, and document invoices and finances. You can earn money writing without ever having to look at numbers and deal with dreaded bookkeeping.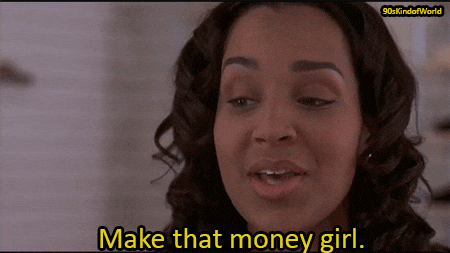 4. Content scheduling
A copywriter's charming talent is in understanding and writing for their clients. But you also have to take the time to write your own content, like your social media captions and blog posts.
When in full creative flow, it's sometimes easier to just keep writing. Creating images on Canva, researching and adding hashtags, pairing the post with the caption, and then actively scheduling the content puts a boulder in your creative river.
A VA can do this for you, freeing up time to grab a cup of tea or coffee before the next round of work.
5. Proofreading
Being a copywriter doesn't mean that you don't make mistakes. You're human after all. How many times have you spotted a mistake in your email after it's been sent out? Too many to count, I bet.
Having another set of eyes on your content – even when written by a professional copywriter or content writer – is invaluable. Your virtual assistant can pick out an error that has flown under the radar.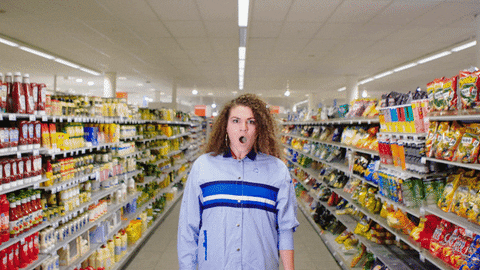 Do virtual assistants need a copywriter?
When we look at virtual assistants and copywriters, we're immediately presented with a relationship that goes hand-in-hand. But does a VA need a copywriter? As a virtual assistant myself, it can be all too easy to dismiss the idea of using a copywriter. But there are so many ways copywriters can support a VA.
Remember, this whole post is about creating harmony and concinnity.
So what can a copywriter do for a VA?
1. Write website copy
There is more to the writing on your website than someone may think. Using keywords for optimising your site for SEO is complex. Nailing the tone of voice in a way that differentiates your virtual assistant services from the thousands of others out there is a skill best left to the pros.
Just because a virtual assistant may write copy for their clients, it's important that they are open to outsourcing to a copywriter for their own words.
2. Write email marketing sequences
Email marketing is a valuable way to promote a virtual assistant's business and services as well as grow brand loyalty.
Having a copywriter write marketing emails using a tone that sounds more like you than you do, (a mystical talent if you ask me,) helps to keep on top of your email marketing strategy. By letting people know the value of your brand and the benefits of your services in a way that has been expertly assembled, your conversion rate will increase. This is no different for a virtual assistant than any other business.
3. Create written content for white papers (eg: lead magnets)
We all know the power of a lead magnet.
When done right, a lead magnet is a great way to build your email list and nurture your list from warm to steaming hot leads.
You want your lead magnet to be a free bomb of value. The aim is to entice viewers to hand over that all-important email address. A copywriter can do extensive topical and competitor research and create the written content for your lead magnet. As virtual assistants, we're constantly busy defusing chaos for other brands, so outsourcing a lead magnet to your copywriter allows your own brand to grow while you continue to complete your client work.
4. Blog writing and optimising for SEO
But a blog without strategy won't go anywhere.
Well-written blogs are a must for educating business owners about the Virtual Assistant industry as well as being another way to harness SEO with your keywords.
That's why I'd always recommend outsourcing your virtual assistant blog articles to a copywriter or content writer.
They use their expertise, time, and skills to write content that works for Google and humans. Get your blogs written for you while you use your VA skills elsewhere.
5. Creating, testing, and monitoring paid-ad copy
Organic growth is fantastic. But paid ads may play a role in your launch strategy.
Formatting copy for a digital ad is a skill that can't be overlooked. Unless you are experienced and understand the methods a copywriter uses to create conversion-heavy words, you're throwing money down the drain.
As such, it's best to outsource the copy of any online advertisements to a professional copywriter.
Plus, a launch of a digital product can thrive or flop based on your sales page. Sales pages require longer-form copy, which is a delicate balancing act as the copywriter needs to hold the attention of the reader from beginning to end. Plus, they need to motivate the reader to take action and make a purchase. No easy task – especially if you're not a copywriter yourself.
So, are copywriters and virtual assistants a dream team?
When all's said and done, B2B brands can benefit from the services of others. A virtual assistant can help manage a copywriter's workload, streamline their process, and keep on top of their admin. A copywriter can build a virtual assistant's services into a household brand and expand their business with digital products.
They go together like Elsa and Anna.
So if you feel you could benefit from the magic of Ami Writes or the wonder of Bizzybee's organisational skills then please get in touch.
We all deserve a happily ever after, after all.
---
About Erin Buck from BizzyBee
Erin is the proud owner of BizzyBee: a Virtual & Social Media Assistant service, that works with creative businesses and entrepreneurs.
Erin has lived in the Greater Manchester/Cheshire area for over 20 years and adopted the bee symbol for her business to show her love for her adoptive home.
She adores organising, creating order amongst mayhem, all things Social Media and the sunshine.
By relieving her clients of the tasks they don't have time for (or hate) she creates a sense of serenity, encourages order, and returns time so they can live a life of freedom.
Curious about how Erin can make your life calmer? Check out her services by tapping the button.
Related