Your being here means one of two things:
You're a business owner who is researching how to pick the right copywriter OR
You're a new copywriter, or perhaps debating becoming a copywriter, who wants to understand whether it's the right route for you.
If you're either of the above, this article will be useful to you.
So, whether you're checking to see whether you've "got it" and can make it on this oh-so-wild journey into copywriting life, or if you're on a mission to find the best copywriter possible for your brand: here's what makes a good copywriter.
What exactly is copywriting?
We'll start with a refresh because it's 2023 now. So, let's dismiss any potential confusion and go back to basics.
If you're wondering "what even is copywriting?" then great news! It's really a simple concept.
Copywriting is writing with one goal: conversion.
I can hear you through the screen.
"But, Ami, isn't copywriting words that sell?"
It can be.
But it also might not be.
Ya see, copywriting doesn't always need to be about sales.
Conversion, on the other hand, is what good copywriting revolves around.
Let me explain.
A sales page, for example, is a common piece of copywriting that relies on direct response copywriting. It's all about making sales and boosting your revenue.
That is an example of copywriting ✅
However, a landing page that is aiming to get people on your email list by downloading your lead magnet: does that involve any revenue?
I mean, sure, eventually. But right now: does it involve anyone giving anyone any money?
No. Because the lead magnet is free. And the lead magnet sparks the nurture sequence. Also free.
But is that landing page still copywriting?
Yes. Yes, it is. ✅
Because it aims to convert. It's there to turn website visitors into email subscribers.
Eventually, the aim is to turn those email subscribers into paying clients or customers.
But as it stands, in the here and now, it's not about making a sale.
So, the answer to the well-researched question: what is copywriting? is really quite simple.
Copywriting is words that aim to convert. Whether that's in the form of sales or not isn't relevant.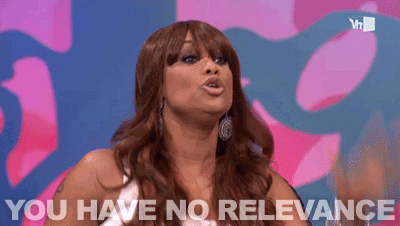 What about blogs and social media captions? Are they copywriting?
No.
Blogs, social media captions, and white papers (lead magnets – PDFs, video scripts, and so on,) are not examples of copywriting.
Instead, they're content writing.
What's the difference between copywriting and content writing?
The difference between copywriting and content writing revolves around the goal of the piece.
We've already established that copywriting is all about conversion.
But where does that leave content writing?
Content writing is a piece of writing with the aim to:
Educate
Inspire
Motivate
Entertain
Content writing is NOT about conversion. While it may also convert, that's not its prime focus.
So, if we think about it, copywriting vs content writing can be split by format.
In the digital world, copywriting is usually in the following formats:
Website copywriting
Email copywriting (launch, promotional, and sales-driven emails)
Sales and landing pages
However, content writing – in the digital world – tends to be:
Blog articles
Social media captions
White papers
Video scripts
Newsletters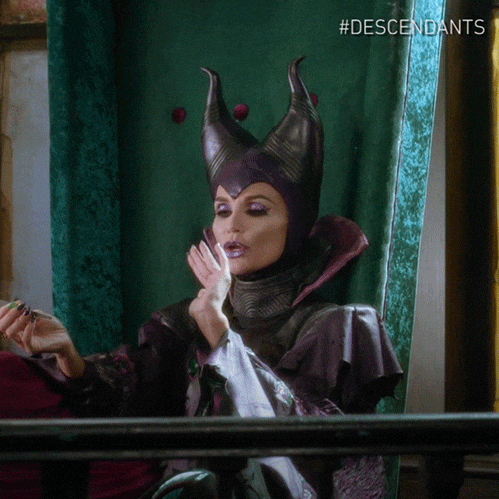 Do I need a copywriter? Or can I DIY?
I'll level with you. I'm currently planning my wedding. And I'm trying to think of different corners I can cut to reduce prices.
(Who knew taking 75 people for dinner was so expensive?)
So I totally understand the drive to DIY bits and bobs.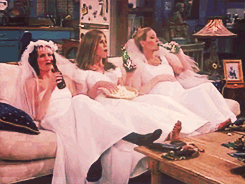 When it comes to your business, though, you need to cut only the corners that won't cause damage.
Copywriting isn't a cuttable corner.
Unfortunately, business owners usually fall into the trap – especially early on – of believing that, if you can type out a sentence, you can write your own copy. The result? A load of copywriting mistakes and crickets in your sales report.
It's a sad and gruesome death for that launch.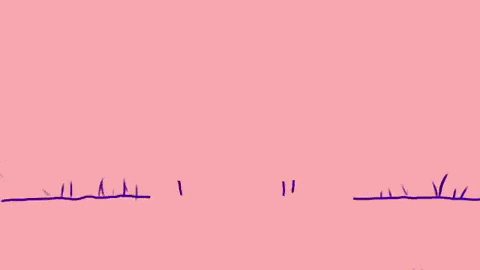 Copywriting isn't just about typing a few words.
It's about picking the right combination of the 171,146 words in the English language that actually gets your reader to do the thing you want them to do.
It's about knowing how to use full stops to create space, get heads nodding, and create a rhythm unique to your brand.
It's about using psychology to understand what's going on in your reader's head every time their eyes digest a sentence and their brain draws a meaning behind it.
And so, so much more.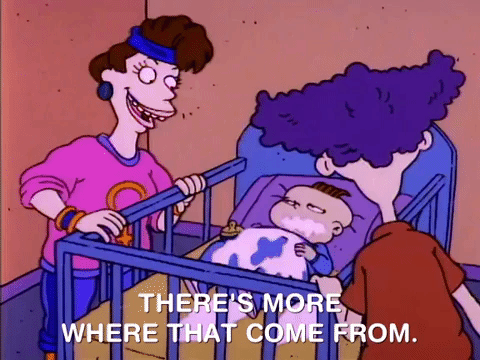 Copywriting is about taking strings of creativity, psychology, business acumen, research skills, and marketing know-how, looping them together, and watching results pour in.
It's not – unfortunately – about typing a few sentences and crossing your fingers that it'll work.
So, in summary, you absolutely do need a copywriter.
What makes a good copywriter?
Now that we've taken care of the basics, let's get into it, shall we?
How do you pick the right copywriter for your brand? How do you know if a copywriter is any good?
And, if you're considering becoming a copywriter yourself, how do you know whether you have the skills necessary to make it work?
Here's the low-down on what makes a good copywriter so that you can choose the writer that'll help bring your brand to stardom, or you can determine whether this is the right career for you.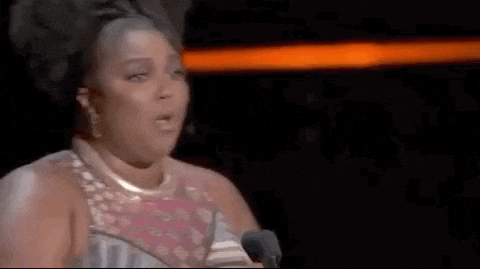 1. Good copywriters know their own brand
First up: addressing yet another misconception.
Copywriters are brand owners just like any other business owner.
Just because we spend our days building other people's brands, it doesn't mean that we don't manage and work on our own.
While there's a debate on whether copywriters should call themselves "freelancers" or "business owners," a good copywriter understands that they are their own brand, (otherwise known as a personal brand.)
Every copywriter out there will have a specific style of writing. And while good copywriters can adapt, their natural writing style will be demonstrated on their website, their social media pages, and their other marketing material.
If their own copy isn't packed with personality, chances are they won't be able to mirror your brand's personality, either.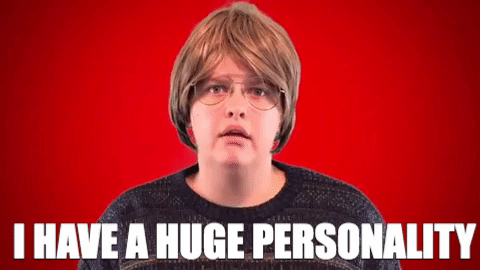 2. Good copywriters have a clear process
Decent copywriters do more than just write. There are various milestones that a copywriter needs to meet before moving on to the next.
While every copywriter is different, these are mine:
Onboarding
Research
Planning
Drafting
Editing
Polishing
Off-boarding
Every phase has specific tasks that need to be completed and – at times – approved before moving on to the next.
For example, the onboarding phase is all about admin. Signing contracts, paying deposits and having our first Kick Off call – all components that set the project up for success.
The research phase takes everything we talked about during the Kick-Off call and the brief you fill into the next level, diving into your audience's heads, your competitor's tactics, and determining your tone of voice.
Every copywriter will approach a project differently. And their process may vary depending on the deliverable and brand they're working on. But, for the most part, they should have a clear idea of the stages the project needs to work through from start to finish.
Psst! If you're interested in my process, go download my free Introduction Pack.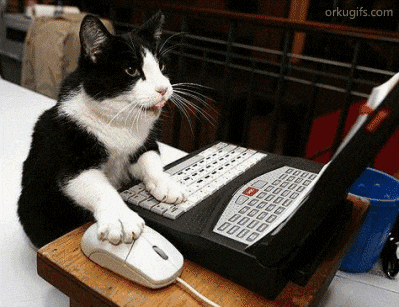 3. Good copywriters care about alignment
One of the key criteria as to whether I will take on a project is whether the brand and its owner align with mine.
My entire brand, Ami Writes, was built to work with female, service-based entrepreneurs to help prove to the world that it doesn't matter what you've got in your pants. If you want it, you can do it.
This all came from a douchebag who told me that I'd never go anywhere because I'm a girl.
(He also told me that my boobs were too small to hold anyone's attention. That just lit the already-soaked-with-petrol fuse. You can read about that monstrosity on my About page.)
So, I'll only work on projects that I feel help me get closer to changing the world.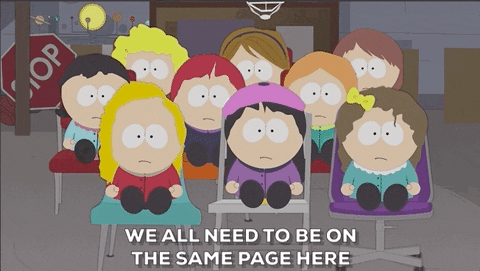 Brands that, for example, are feeding into toxic masculinity? Not my game.
Businesses that body shame? Forget it.
That objectify women? Kindly leave.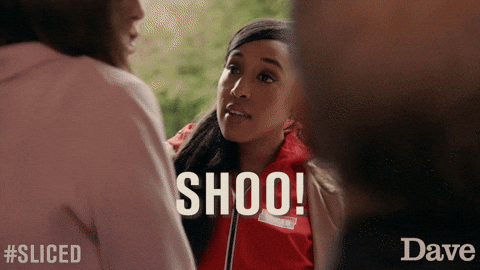 But it's also about the brand owner herself.
A copywriter will need to, during the Discovery Call, determine whether the brand owner will appreciate and like their writing style.
If not, they'll explain why, and try to help them find a copywriter who will be better suited.
You should never feel like your project is being taken on by a copywriter to make a fast buck.
If you can see enthusiasm, excitement, and you "vibe," you're on the right track.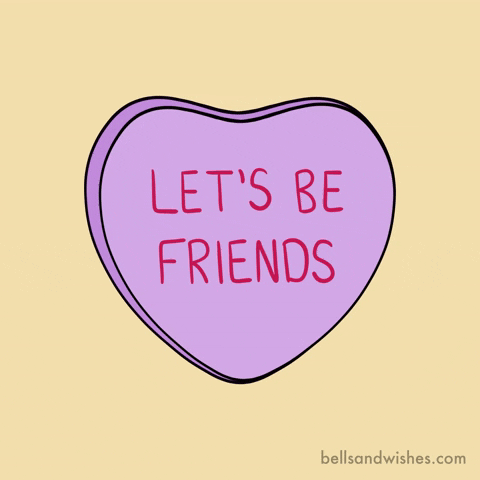 4. Good copywriters could make excellent stalkers. I mean researchers.
I'm not talking like Joe Goldberg level.
But a good copywriter has solid research skills and tactics to discover all the elements they need to make this project a success.
Copywriters who know what they're doing will be able to find examples of your ideal client and get inside their heads. Only once they've got to know them will they be able to craft messaging that speaks directly to them.
But the research doesn't end with your ideal client or customer.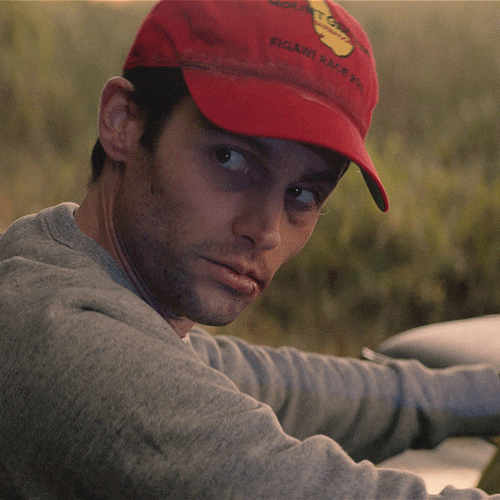 They need to be able to understand the current position of the market of your industry. They should be able to pinpoint your direct and indirect competitors, going over what makes them successful and where they're missing out.
Not to mention: they should know how the human brain works. They need to understand how a lead will interact with your copy. If they're writing website copy for you, they need to mirror the journey the reader takes from the very beginning to the end.
5. Good copywriters can write
Yes, this is obvious.
But you'd be surprised at how many copywriters on Fiverr are bringing in the dollar when their bio doesn't contain ONE FULL STOP.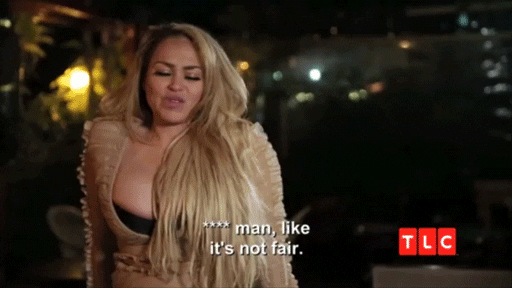 Sometimes, business owners hope for a bargain and shake hands with someone who can barely put a sentence together because the price is so low.
The reality is: if it's priced low, it's because the quality is low.
Your copywriter – if they're good – makes your copy sound more like you than you do.
But it should also be packed with copywriting techniques, mirror the language of your ideal client or customer, and be 100% on-brand for your business.
Plus, it needs to be error-free, (unless the errors are deliberate and it's obvious that you're making mistakes intentionally.)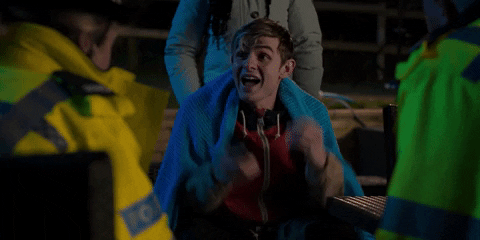 6. Good copywriters can justify their decisions
Every copywriter will say that their copy is "deeply rooted in psychology," and that "every word was picked for a reason."
In copywriting, that's 100% true.
At least, it should be.
But if your copywriter can't justify their choices with a solid rationale, then there's a good chance they picked what they wrote because they felt it sounded cute.
In my books, that's not a good enough reason.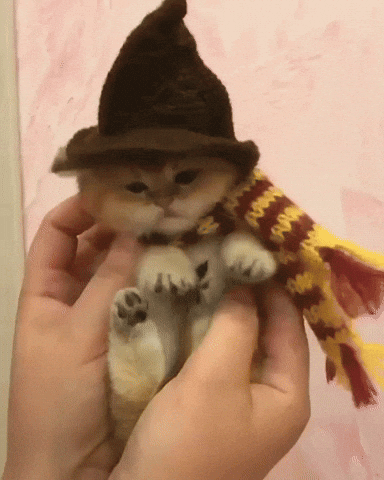 Here at Ami Writes, I deliver video rationales after every draft.
Those are, in short, 10-15 minute videos that go through the draft bit by bit. I explain the reasoning behind my choices, put it in simple terms, and give you the opportunity, as the brand owner, to get inside my head while I was creating your copy.
While that's not a must, (I know far more copywriters who don't do this than do,) you should be able to ask why certain components were written. And they should be able to provide an answer that goes far beyond "I thought it was cute."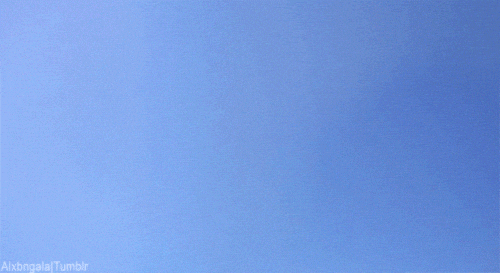 7. Good copywriters are epic listeners
Apart from empathy, listening skills are the most important skills to have as a copywriter.
When you're assembling copy, you need to guarantee that you're speaking the brand's language.
From the Discovery Call to the brief, a good copywriter will digest the fragments of information the client gives them, piece them together, and make an entire brand out of it.
It's not easy to turn "I kinda want something funny but also professional" into a fully-functioning, 3-dimensional brand and personality.
But a good copywriter knows how to listen rather than just hear you.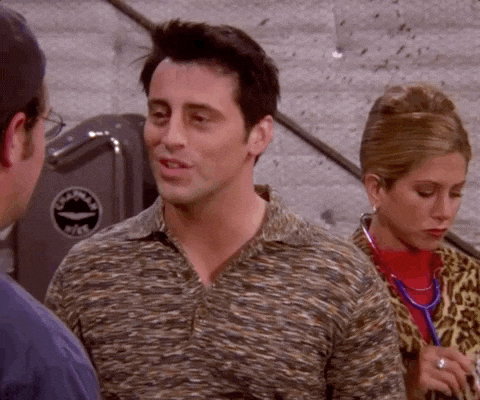 8. Good copywriters can edit mercilessly
When I was at University studying Creative Writing, my tutor told me, "Ami, sometimes you've gotta kill your babies."
I was horror-stricken. Who says that?!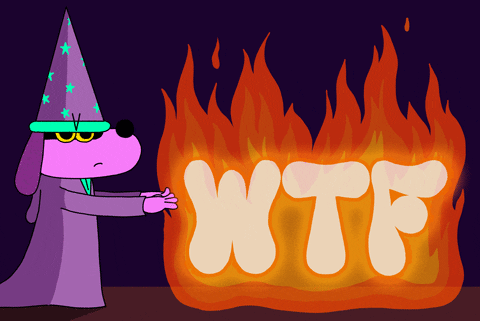 But after she explained that it meant you've got to delete parts of your writing that you were really proud of, it made more sense.
Remember, a copywriter creates art. So, sometimes, it can really suck to have to delete the artwork they crafted.
But a good copywriter can understand – based on their client's feedback – why it didn't land right with them.
Remember, the first draft is often not what you end up with. The first draft is not a direct representation of your copywriter's skill. It's a starting point.
But a good copywriter will use that starting point as a springboard, editing the piece until it's both what you want and what you need.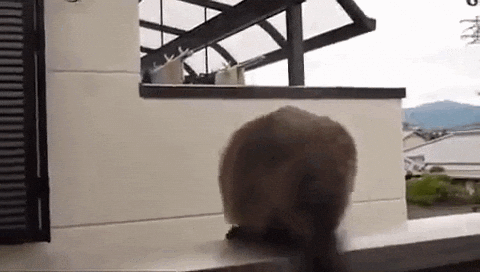 9. Good copywriters will stick up for their work
While it's important that copywriters can edit the piece based on your feedback, a good copywriter also knows when to advise against changes.
As copywriters, we shouldn't ever refuse to make changes. However, we can strongly advise against it.
A good copywriter can articulate this well. And if they're able to justify why, it's worth listening to them.
Remember, a copywriter understands copywriting in far more depth than your average business owner. And so they should: a business owner doesn't need that depth of understanding if they're outsourcing.
So, it's important that a copywriter listens to your feedback.
But it's also important that they stick up for their work when needed.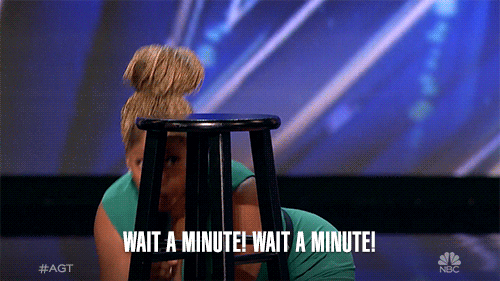 Sometimes, a client is far more focused on what they want than what they need. A good copywriter will make the changes you require, but if it'll harm your results, they'll point it out.
10. Good copywriters have great portfolios
Finally, when choosing your copywriter, their copywriting portfolio should be the biggest determining factor.
If you're brand new to copywriting and you're considering becoming a copywriter, building your portfolio is one of the first (and most important) jobs to get your career started.
As a business owner, you'll need to compare a few copywriters' portfolios. Usually, these are based on their websites.
Copywriters will showcase their best work to prove their ability and writing style.
Take a stroll through their projects, getting to know the way they adjust their tone for each brand, how they approached the project, and get a "vibe" for whether they're the right copywriter for you.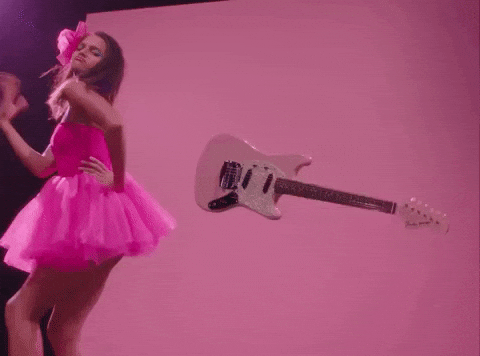 A top tip would be to try to uncover the context behind the project. Knowing the background of the brand, the deliverable, and what the client asked for makes the piece have a clearer purpose. And you can see how the copywriter launched into this with those concepts in mind.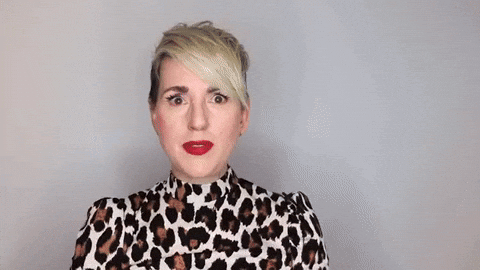 Where do I find copywriters?
The 10 attributes listed above may feel too good to be true.
But any copywriter worth their salt should have each and every one of them.
But where do you find these epic copywriters?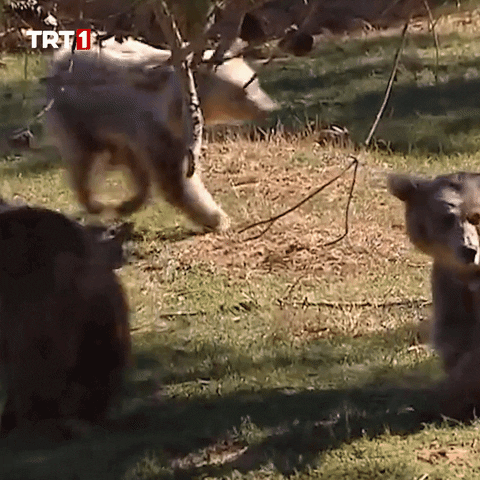 First: where you don't find good copywriters
Freelancing platforms like Fiverr, Upwork, and Freelancer are all platforms where new copywriters go to build their portfolios. The pay is pittance, they have to fight other freelancers Hunger Games style (okay, not quite so drastically but you know what I mean) to even get the chance to write for them, and the platform takes a chunk of their already dismal pay.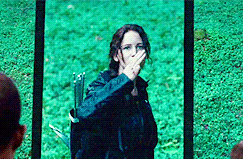 Copywriters who have been in the game long enough and understand their worth do NOT hang out in digital places like this.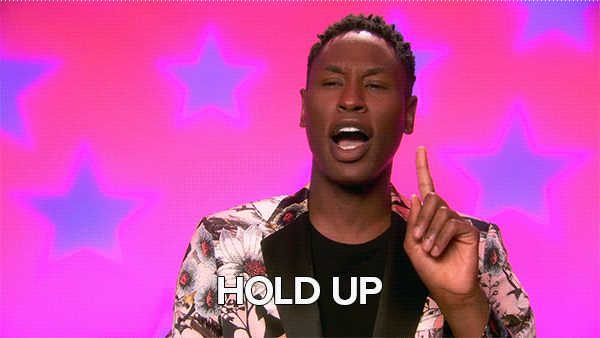 So where do you find good copywriters?
If not freelancing sites, then where?
As with any business, they're all Google-able.
So, start with a Google search.
But don't restrict yourself to search engines alone.
Take a look on Instagram, Facebook, TikTok, and Twitter.
Ask other businesses who their go-to copywriter is.
Essentially, source a good copywriter the way you'd source any service-based business.
But don't rely on freelancing sites. There's a slim chance you'll strike lucky and find a gem of a copywriter there. But the chances are so slim.
It's not worth the risk when it comes to something as special as your brand.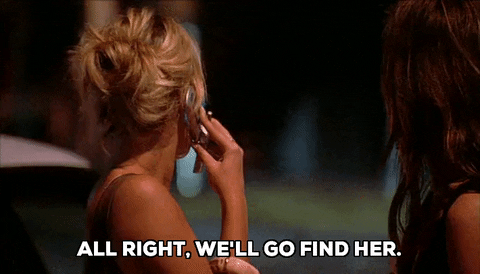 Have you hired a copywriter before? How did it go? Drop me a comment and let me know. If you're looking for a copywriter and you're reading this article, why not drop me a message? Get in touch and let's make some wordy magic. 🪄
Related