If you've been thinking about hiring a copywriter for a little while but you're not sure how a copywriter creates website copywriting, this article will shine some sunshine on the topic.
Last year, I worked with Steph Honey who runs Dear Charlie – a branding studio – with her husband.
If her name sounds familiar, it's probably down to her creating the design for my website.
(Isn't it just beautiful?)
This article will take you through the same, exact process I went through with Steph to create the words on her website.
Dear Charlie: a branding studio with heart
Before we look at what I did, let me give you some context.
Dear Charlie creates visuals that make people feel. They're all about building websites that reflect your brand, and your ideal client, and set up the stage for your business's show.
Dear Charlie offer services like:
Brand strategy
Brand identity
Website building
Business card design
Instagram design
… and so much more.
Chances are: if they're a visual touchpoint, they do it.
The brand name "Dear Charlie"
Unlike a lot of graphic designers out there, Steph Honey wanted to find a brand name that showed the world that she creates out of love. She builds relationships. Everything she provides revolves around how it makes the brand owner and their ideal client feel.
With love being a key theme here, her brand's name talks volumes.
When Steph was pregnant with her son, she wrote him letters. Love letters, you might say.
Those letters all began with "Dear Charlie."
And she promised him that she was going to set an example: that he could do anything and everything he wanted in the world. He just needed to do it with heart and passion.
To practice what she preached, she led by example, launching a fully-comprehensive branding studio. And to reiterate her lesson for her son, she named it "Dear Charlie."
How Dear Charlie found their copywriter
In 2022, Clubhouse was all anyone could talk about.
(LOL, remember when we had to have actual invites to get on the app? And there were legit Facebook groups that were handing out invitations in a chain? How weird is that now that we think about it?)
On a not-so-special day in the spring, I logged onto Clubhouse and joined a networking room: The Savvy Women.
I popped my virtual hand up, listened to everyone introducing themselves, and scribbled my introduction on a piece of paper.
When the time came, I said "hello," and told everyone what I do.
I met Steph that day. And we spoke every day after that in the same Clubhouse room.
Ami worked with Dear Charlie first
I then decided that it was time to get my website revamped. I had only ever DIY'd it before. And I would no longer allow myself to skimp on my brand. Ami Writes was too important to me, and I knew my services were better than the way I presented them on my site.
I went straight to Steph. And we worked together for a few months.
The result is the stunning website you're on right now that perfectly captures my brand.
During this process, Steph read a whole lot of my copywriting and content writing. Not just from my own site, but from the projects I've worked on, too, while building my copywriting portfolio.
So, once we were all done and dusted, she messaged me, asking if we could have a chat about my writing the copy for her site.
That one fateful, not-so-special day when I met Steph on Clubhouse sparked so much.
Not only have we worked on each other's sites, but we now offer a lot of joint packages and have worked together a bunch of times for clients. Plus, we've created a wonderful friendship.
And that, ladies, is how Ami and Steph met. 💜
Phase 1: onboarding
The first phase of my copywriting process is to onboard the client. Onboarding starts from the moment a proposal is accepted, but let's rewind a tad further.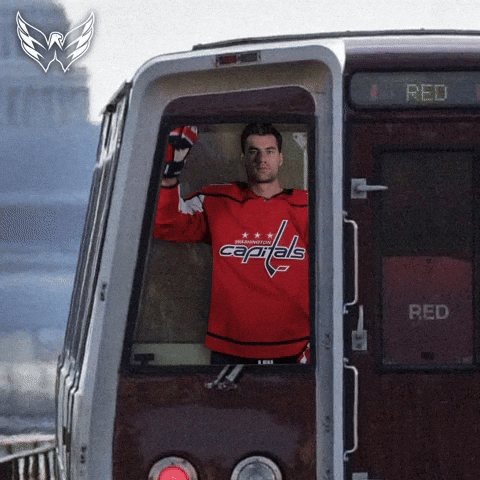 The discovery call
First up: our Discovery Call.
The Discovery Call takes place before you become a client. It's a free 40-minute chat on Zoom where we go over your brand's story, where you are now, and how I can help you get to where you want to be.
During the Discovery Call, we went through Dear Charlie's mission, their "why," and what they were trying to achieve with their website.
Of course, being a branding studio means that their website needs to be knockout.
I'm talking like, flawless.
And while they work with the visuals, they didn't fall into the trap of thinking that their visuals could hold the weight of their site.
They needed words that matched those visuals. Timeless, elegant, and beautiful.
The website copywriting proposal
Within a day or two, I created a copywriting proposal for Dear Charlie. This proposal highlighted all the key milestones, a turnaround time, the methods I'd be using, and the investment amount.
Psst! If you're a copywriter, I'd highly recommend incorporating proposals into your copywriting process. This sets expectations, and boundaries, and allows you to highlight the transformation your service provides.
The client portal
My client portal is something I'm incredibly proud of.
But I'll let you in on a little secret.
It was actually Steph's client portal that inspired me to create my own!
All my client portals are created on Notion: a platform Steph introduced to me while we were designing my website.
So, she was well-versed in how to use it. But even if she wasn't, there's a video tutorial on every client's welcome page that makes it super easy.
The copywriting creative brief
If you're a copywriter or you've ever worked with a copywriter, you should know the importance of a creative brief.
If you're unsure of what a creative brief is, it's a relatively straightforward document.
A creative brief is a question-and-answer worksheet that helps provide focus to the project, demonstrating the key components that the creative needs to stick to.
Questions on my copywriting creative brief help me, as a copywriter, identify:
Your ideal client/consumer
Your brand's core values and beliefs
Your brand's personality and voice
The goal behind the project
How to measure the progress of the project (otherwise known as Key Performance Indicators)
Your services and offers
And your brand's story
After filling the Creative Brief in and having our Kick Off call, we were ready to get going.
Phase 2: research
The second phase of my copywriting process is the research phase. While some may consider this a non-essential component of copywriting, I couldn't disagree more.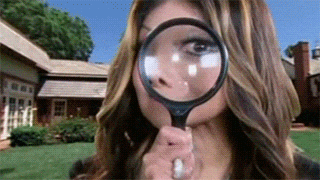 AUDIENCE RESEARCH: DEAR CHARLIE'S IDEAL CLIENT
As with all of my website copywriting projects, the research phase starts with the "who."
I analyse the creative brief, pulling out core components that tell me far more than just what has been written.
And I start to piece together a character that embodies the components that the client put forward.
Dear Charlie works with female entrepreneurs who are ready to up-level their websites.
They're all about providing visuals with a deeper, emotional meaning.
So, the audience that I researched was generally female.
First, I dived into the clients Dear Charlie had already worked with. What were the commonalities between them? What attracted them to Dear Charlie?
I then found examples of Dear Charlie's ideal client and stalked –
I mean researched – them.
From their location to their beliefs to their springboard for starting a business in the first place.
I gathered statistics surrounding women in business, and because I share the same audience type, I knew all the places to look.
AUDIENCE RESEARCH: THE PAIN POINTS
One of the key areas of audience research was their pain points.
If you're wondering "what even is a pain point?" then let me clarify:
A pain point is something that is causing the reader pain.
This is rarely a physical pain (though it can be.)
It's a problem the lead is facing.
It's fundamental that, when working on a website copywriting project, you can identify the pain points of the ideal client.
For example, a wedding photographer may identify that their ideal client's pain point is utter overwhelm when trying to find the right photographer.
They may also discover that their ideal client's key pain point is financial. In other words, they desperately want a photographer to capture their magical day, but they are finding it impossible to identify a photographer within budget.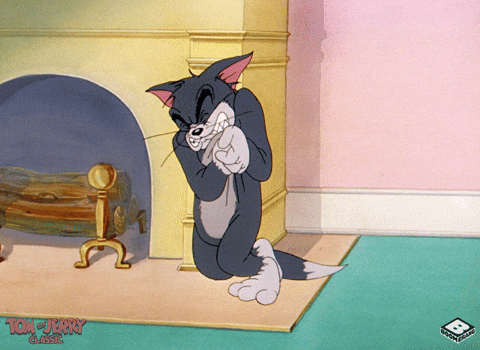 When researching Dear Charlie's ideal client, simply plucking a pain point out of thin air doesn't help anyone.
Because, realistically, anyone and everyone can do that.
When it comes to copywriting that converts, assumption is a very dangerous game.
You need full-on evidence that those pain points are genuinely felt, embodied, and experienced.
Take, for example, the pain point of spending an enormous amount of money on design templates over the years and still gaining no traction. This wasn't assumed. It was explored. Quora, Reddit, surveys, and genuine interviews all had patterns expressing this frustration.
It's super important that, when you're collecting pain points for your website copywriting project, you get the physical evidence that your ideal client feels this way. Challenge yourself to assume nothing and only write down points that you've actively found. Quote them. That keeps you focused and prevents you from giving in to the temptation of assumption!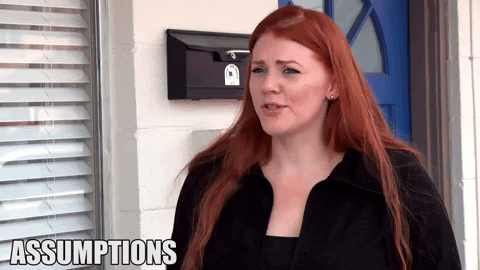 An annotated buyer persona
Another core component when performing audience research is the buyer persona.
For those who are unsure, a buyer persona is a document that revolves around a fictional character made up by the brand owner. Though fictional, the buyer persona is very often influenced by real people and clients.
It brings the character to life with – not only demographics – but psychographics, too.
As Dear Charlie is a branding studio, they had a variety of buyer personas for me to annotate and infuse into their website copywriting.
After printing them, I picked out key terms and any patterns that cropped up between all of the segments.
These buyer personas told me – when combined with the research – who the ideal clients are in more depth.
The more specific you can get with your messaging, the higher your chance of conversion. That's a fact.
Competitor research: Dear Charlie's direct and indirect competitors
After discovering the "who," it was time to head over to Dear Charlie's competitors.
This is a process I do for all my clients – for website copywriting and other deliverables – because we need to have a clear image of where the brand sits within the industry currently.
After assigning competitors, I dived into their brand, looking at what they do do, what they don't do, why they do it, and how they're achieving their results.
My research explored Dear Charlie's competitors by looking at their:
Branding
Services
Content (and distribution channels)
Ethos and values
Events and where they've been featured
Keywords and SEO ranking
and a few other bits and bobs.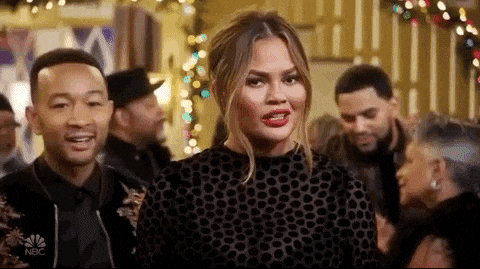 Tone of voice research: Dear Charlie's vibe through copywriting
The final building block of the research phase was the tone of voice. While this is more of a creative step, it's all shaped by the previous two blocks of research.
Tone of voice is one of the most fundamental parts of copywriting. And, realistically, it's one of the trickiest ones to get right.
But, I have to be honest, it's probably in my top 3 favourite parts of a project.
When creating website copywriting for a brand, you need to view the brand as a real-life person. They need to have a backstory, a moral compass, relationships, memories – everything that makes a person who they are.
That's not to say that you'll use all that, but you – as a copywriter – need to know them. Without it, you'll end up with a watery tone of voice that's completely diluted. In short? Website copy that doesn't convert.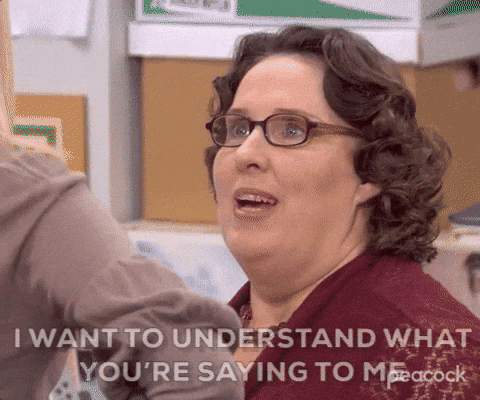 HEADINGS
If you're new to copywriting, it might sound over the top to spend hours thinking about how a brand's headings should be formatted.
But the heading is the Queen of a page. It's what determines whether a reader should give you their time of day or not. And it also – subliminally – tells the reader a lot about the brand and helps to form the first impression. This is just as crucial for website copywriting as the subject line is in email copywriting.
Of course, this includes the words inside the heading and their meaning. But it's also down to the way it's formatted.
STYLE AND FORMAT
Have you noticed that some headings start every word with a capital letter? Like this:
But equally, there are brands out there that stick to the standard format of a sentence. Like this:
Your guide to creating an email nurture sequence
And then, you've got brands who have certain rules (like myself.) Me? I format all my headings as "normal sentences" without a full stop at the end, apart from the heading on my blog articles, which is formatted in the first style.
The problem comes when you're using a bunch of different styles and don't know which format your brand uses.
Neither is "right" and neither is "wrong."
But you need to determine which style you're going to follow.
For Dear Charlie's website copywriting and overall brand messaging, a lot of thought went behind the capitalisation style of their headings. Their brand is very romantic and packed full of sentiment.
So, I assigned headings to be formatted as normal sentences (without a full stop.) We needed that additional warmth that conveyed the message of being "just like you." We're all playing on the same side. All singing from the same hymn sheet.
I bet you didn't know that a heading could be so poetic!
BULLET POINTS STYLE AND FORMAT
Another core component that needs to be consistent when crafting website copywriting is the use of bullet points.
Have you ever asked yourself?
How should I use bullets? Rounded? Arrows? Numbers?
Should each bullet start with a capital letter?
Do I end my bulleted list with a full stop?
Again – there is no right or wrong. It's just crucial you remain consistent.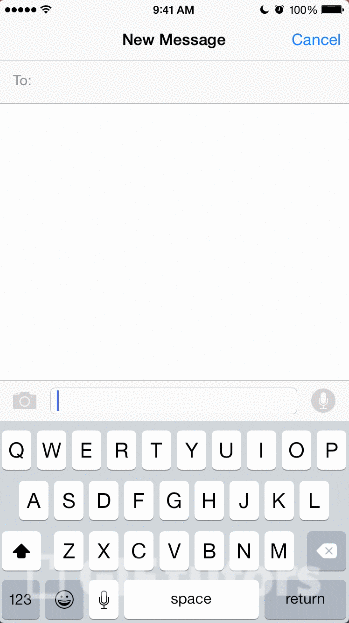 Dear Charlie's brand summary and style guide
The two stylistic choices above are only 2 components that feature in Dear Charlie's Brand Summary and Style Guide.
When I work on a website copywriting project, I create a document that encapsulates all three tiers of the research.
My Brand Summary and Style Guides are made up of 2 sections:
Section 1 → Who the brand is
Section 2 → How the brand writes
The document covers components like your brand's:
North Star (or your "why")
Ideal client (and how they speak)
Where you're placed in the market
Personality traits
Backstory
"Yes" words and "no" words
Stylistic rules
And more.
Here's a snapshot from Dear Charlie's Brand Summary and Style Guide.
Phase 3: drafting
Once the Brand Summary And Style Guide is approved, it's time to get crafting the website copywriting.
You see, that document demonstrates whether I've got the "right vibe" of your brand. If that's off, we don't start drafting, because it's bound to need extensive redrafts.
If that happens, we look at where the crossed wires came from, and we sort it.
Drafting can only take place after you're happy with the Brand Summary and Style Guide.
Steph, from Dear Charlie, was thrilled with hers. Meaning we were ready to head to the next phase.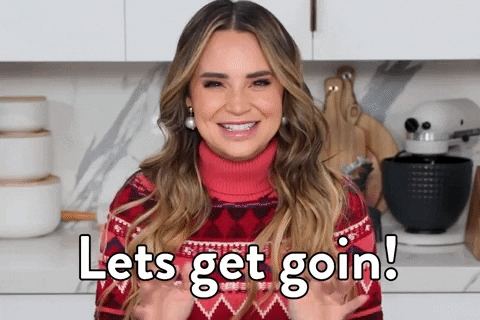 Drafting Dear Charlie's home page copy
I started assembling Dear Charlie's website copy by focusing, first, on their home page.
The home page is often the trickiest page because it holds a huge amount of weight. It's the entrance to your digital home.
It began with Dear Charlie's UVP (unique value proposition.)
This is the first piece of copy that readers encounter on your home page, and it's above the fold.
When I tell you that this UVP was written and rewritten about 10 times before I sent off the draft, I mean it.
Eventually, though, I wrote a UVP that encapsulated the brand's values, and tone, and appealed to the ideal client.
Check it out:
I wanted to keep that sense of poetry that ran through Dear Charlie's visuals. That romantic sensation made up a huge part of their brand.
So, I leaned on my love of poetry and romantic novels.
Components like:
"Don't set goals. Set dreams. And chase them well into the night, so that, when dawn rises, they become reality"

Dear Charlie, home page.
was crafted to be reminiscent of the brand's story, having been born based on a child's presence.
So, I wanted to incorporate a romantic, lullaby-like message that honoured that story.
Finally, the "love letter" was one of my favourite parts to write.
Demonstrating family values and the theme of love, I re-wrote Steph's love letter to her son.
The call-to-action was personalised, stating "Learn About The Love Letter."
After the home page, the remaining pages came naturally, and it felt second nature to write in Dear Charlie's voice.
Dear Charlie's feedback
After sending the first draft of the home page, I was absolutely thrilled with the feedback:
Oh my god!!! I am in LOOOOVEEEEE!!! I knew it was going to be good but did not expect it to be this amazing! It made me teary eyed. It's like your inside my mind and you've taken all that stuff I was struggling with and you've made it awesome sauce!

Steph Honey, Dear Charlie – feedback on home page copywriting by Ami Writes.
Remember: this article only focuses on the home page
The home page is one of the most important pages on a website, which is why I chose Dear Charlie's home page to focus on in this article.
Bear in mind that, Dear Charlie has way more pages than just one.
But revealing my inner work, my process, my thinking, and my rationale – that'd take so long that I could write an entire book.
Check out Dear Charlie's website to see the remaining pages I wrote.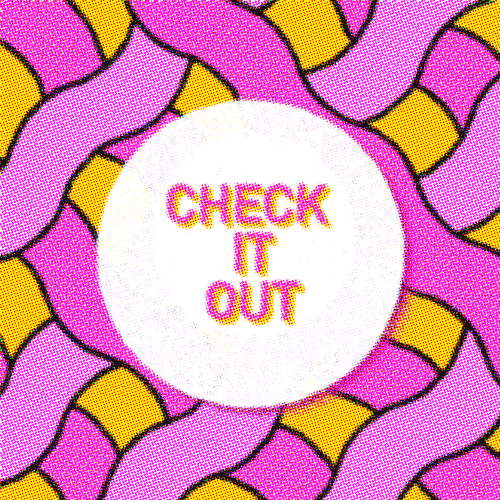 Dear Charlie and Ami Writes: a collaborative team
Personally, I'm incredibly proud to have worked on this project.
Not only did I get to write website copy for a fantastic, ethical brand with a similar mission to mine, but I made a fantastic friend.
We discovered that, when we work together, we can create magic.
Dear Charlie brings the visuals to life, capturing our client's brand in the most beautiful way. Ami Writes uses her skill to flatter those visuals, and tie the messaging together with a conversion-heavy, wordy bow.
After realising how well we worked together, we started working on various client projects together.
Take Charlotte Hunter, for example, a menopause nutritionist with a plan to change the world. Together, we created her website. And it's absolutely perfect.
Or, look at Natalie Trusdale. Natalie is a self-esteem coach who works with women to help them learn how to love and accept themselves. Dear Charlie designed her site, while I wrote her copy.
I'm beyond proud of it.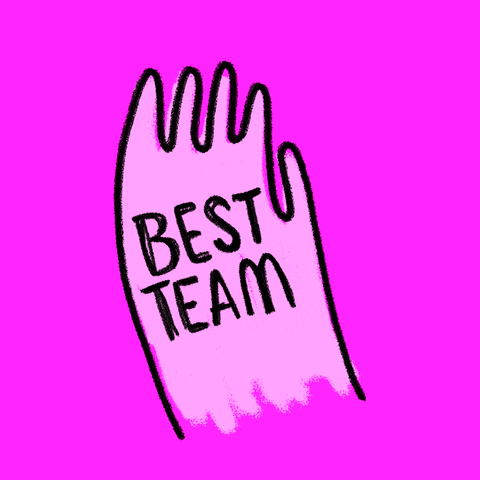 Looking for a copywriter and a designer to get your website working for you? Head over to the contact page and drop me a message. We'll arrange a group Discovery Call and work out how to bring your vision and message to life.
Related